Sergio Gomez has revealed it is a dream to be coached by Manchester City boss Pep Guardiola.
The Spaniard joined the Sky Blues from Anderlecht in the summer and is delighted to be playing for under Guardiola this season.
Speaking to the media ahead of City's Champions League Group G game against Copenhagen on Wednesday, the 22-year-old is hoping to learn more from his new boss.
"It's a dream [training under Guardiola]," Gomez said. "When I arrived at Barcelona academy, it was the first years of Pep as a manager.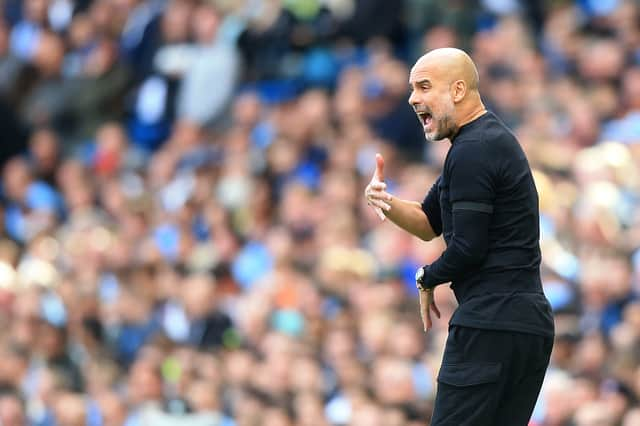 "I saw his successful career. It's a dream to be coached by him, I made my dream come true.
"I learn from him when we chat or train. I take all the information he gives me. Hopefully I can learn more in the years to come."
The Sky Blues had a busy summer transfer window with the departures of Gabriel Jesus, Fernandinho, Raheem Sterling and Oleksandr Zinchenko amongst others.
Gomez's arrival is seen as a like-for-like replacement for Zinchenko in the left-back position and the 22-year-old is enjoying life at the Etihad Stadium so far.
"When you come to a big club, it's hard," Gomez said. "Overall, I'm happy with my contributions.
"[My] teammates and coaches help me to adapt quickly. I try to work hard to play more.
"I train harder and make things difficult for Pep [Guardiola] to choose a starting XI."
City are Gomez's sixth club, including a loan spell with Huesca between 2019 and 2021, with Guardiola being one of several managers he has worked under.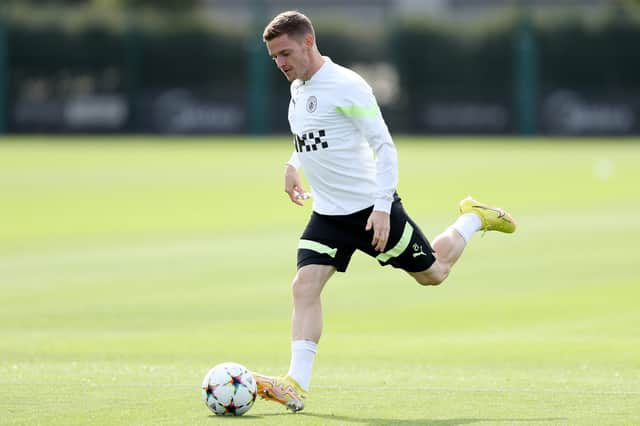 The Spaniard has admitted he is still adapting to Guardiola's style of play and that can only get better with game-time.
"Timing is important at this level, the right moment to pass or move," he said. "You acquire that through minutes.
"I learn little by little and adapt to the philosophy. Last season was the first season as a left-back.
"Here he [Pep Guardiola] is asking me to play more inside and be in the build-up and help with not losing the ball."