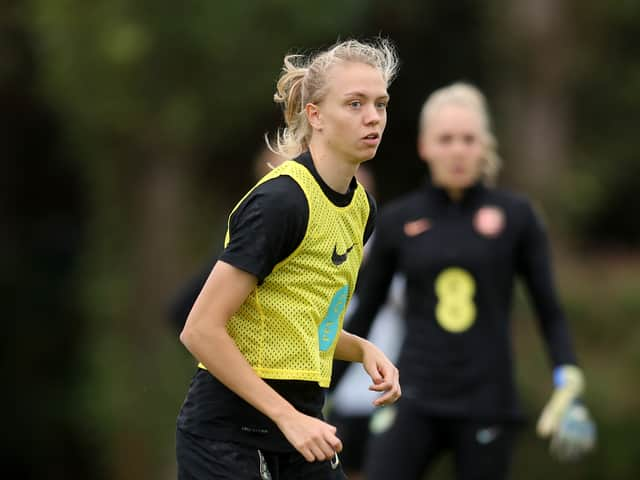 England manager Sarina Wiegman brought on the Manchester United duo around the hour mark of the Lionesses' historic European Championship final win over Germany in July.
Just seven minutes after stepping onto the pitch, Toone had scored the opening goal of the game in the culmination of Wiegman's masterful substitute strategy, nurtured since the very first game of the tournament.
The retirement of veteran goalscorer Ellen White has paved the way for young attackers like Toone and Russo to graduate from substitute to starter and, as Wiegman eyes next summer's World Cup, the Dutch coach is beginning to move on some of the old guard to blood younger prospects.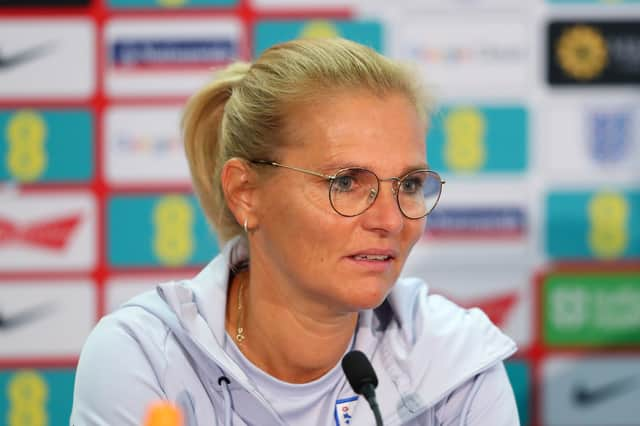 For October friendlies against the United States and the Czech Republic, Wiegman left out more senior players like Jordan Nobbs and Bethany England while handing opportunities to the likes of Morgan and 20-year-old Everton loanee Jess Park.
After being handed her first senior international call-up in September 2020, Morgan's chance to feature in Euro 2022 was shattered by a leg fracture suffered at the start of the 2021/2022 season.
Following a long period of rehabilitation, the 21-year-old is back in training with England and, though it wasn't easy missing out on a major tournament to injury, she was hugely encouraged by the events of the summer - especially Wiegman's choice of personnel.
"Seeing the chances given to the young players at the Euros was a big driver for me to get back because she trusts the young players, she gives them chances," Morgan said.
"Bringing Ella and Alessia on in a major final after an hour in front of 90,000 people shows a lot of trust, but for the players also that fearlessness to come into the game and make their mark, it's inspiring to think I can do that.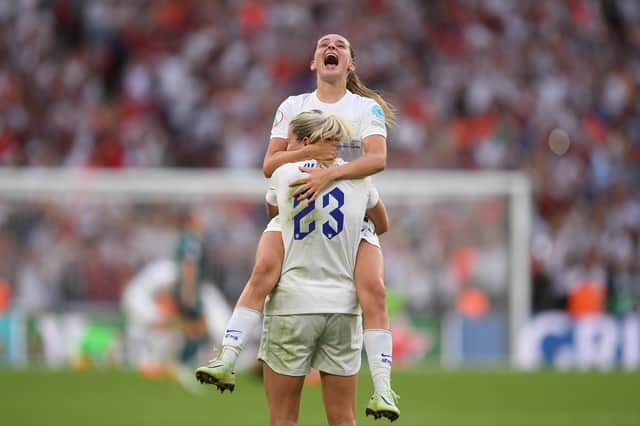 "There's so much talent, the training and intensity is amazing, but it's such a big driver for me."
Morgan could make her first senior appearance on Friday, when the Lionesses take on world champions the United States in front of a sold-out Wembley crowd, or in a friendly against the Czech Republic next Tuesday.
If she gets her chance, the cap would mark the end of difficult journey for the youngster.
"I'd probably be smiling from ear to ear the whole time," Morgan said.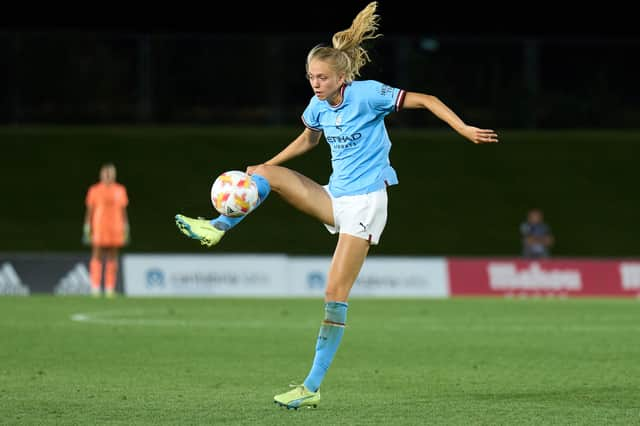 "I do have some issues with that - in my first [Manchester City] friendly back I was smiling for about five minutes, I hoped they didn't ping the ball my way too early! But it was a quiet period early in the game so I eased into it and I got a few stern looks from Gaz [Taylor] which settled me down!
"I feel so proud and all the effort I put in last year will be worth it."