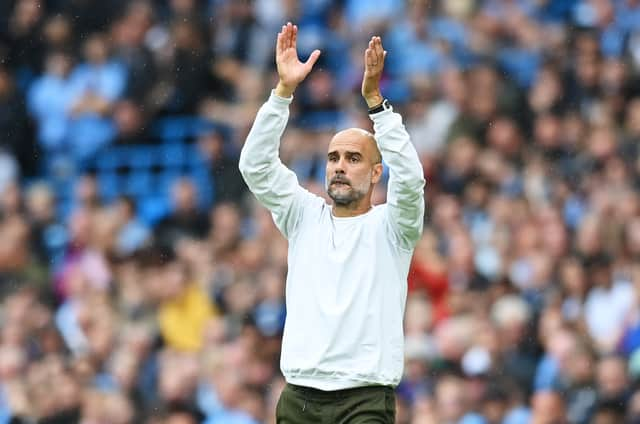 Pep Guardiola has said he is thrilled with Manchester City's start to the season, and his side's response to losing to Tottenham Hotspur on the opening weekend.
The champions lost 1-0 on that occasion but have followed it up with victories against Norwich City, Arsenal and Leicester City.
Guardiola explained why he feels the team have bounced back so emphatically in recent weeks.
"The last three weeks was so good. The way we trained was a little bit of a surprise after what we achieved last season," said the 50-year-old, following victory over the Foxes on Saturday.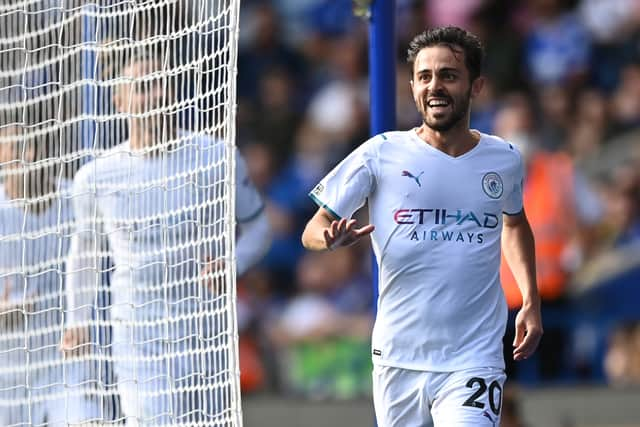 "The commitment of everyone was excellent. That's why we trained really well and the results against Arsenal, Norwich and today proved that.
"The other side is that it is our sixth season together. We know each other quite well, except Jack [Grealish].
"They know exactly what we want to do, what we want to practice, and I think the mechanism is much better.
"That's why, the way we trained after Tottenham, we started long weeks together for the first time, I saw many, many good things that the results are here.
"Hopefully we can continue with this mentality and raise the standards through the training sessions. That's the key point.
"When you improve your habits in the standards, your low moments of the game are minimal. That's what we have to work on in the next weeks."
Guardiola had almost a full-strength side to choose from against Leicester on Saturday, which certainly was not the case when the teams met in the Community Shield last month.
The City boss felt his lack of options in the opening weeks had a huge impact on the team.
"As a dream as manager, you have time to work a little bit," he explained.
"When we played the Community Shield, we played with six or seven first team players [who had been back] for two weeks.
"Against Tottenham the English players and Brazilian players and Portuguese players were not able to play because they were on holiday and they need time.
"Right now our job as a manager is almost over on the training pitch because we don't have time. It is recover and prepare."