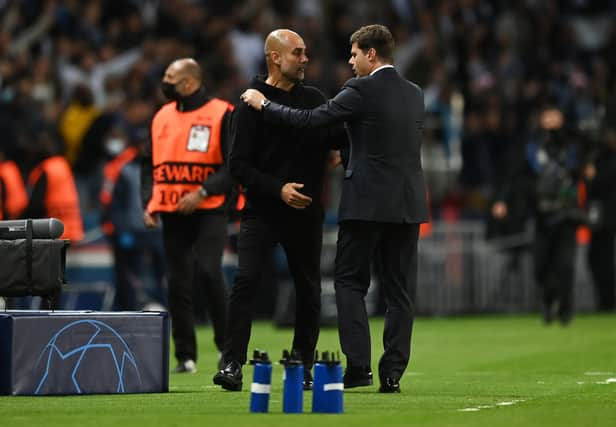 Pep Guardiola has said Paris Saint-Germain manager Mauricio Pochettino is an 'excellent manager' and the suggestion he needs to win a league title to be considered one of the best coaches is incorrect.
The Manchester City manager was speaking on Tuesday afternoon ahead of the Champions League clash between the Blues and PSG at the Etihad.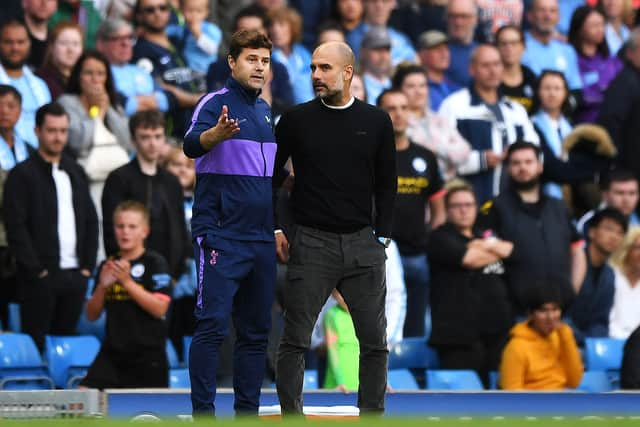 Asked about the quality of the former Tottenham Hotspur coach, Guardiola said: "I am sure managers are better every year. Every season you have a lot of learnings. I am pretty sure he is an excellent manager."
Titles don't make you top
Pochettino's lack of silverware has always been held against him and used as justification why he isn't suited for a position managing an elite side.
The Argentinian has won just one major honour as a head coach, the 2020/21 Coupe de France - the French equivalent of the FA Cup.
While Pochettino has never won a league title or experienced a European triumph, Guardiola dismissed any suggestion this doesn't make him a top coach.
"You can be a top manager and not win a title," the City boss explained in his pre-match press conference. "The managers that have the chance to win the titles is because you are in the top, top clubs with good investments and exceptional players.
"Otherwise, it is impossible to win. But that doesn't mean the manager [isn't great]. Even in the Championship or outside the Premier League top six, can be excellent managers, tactics-wise, communication and leading the teams, and the human beings. Of course it is not necessary to be a good manager to win titles."
Guardiola also told reporters that facing Pochettino's PSG team will be totally different from coming up against his Spurs side.
"It's completely different," he explained. "Different countries and different players and shapes. It's completely different.
"Even with the same managers in the same team, in one year it can be different, with new players. It is different from when we faced Tottenham when he was there."
'Four-midable' opposition
Pochettino isn't the only Argentine Guardiola will become reacquainted with on Wednesday, as he'll also face his former Barcelona star Lionel Messi.
This is the first time that the six-time Ballon d'Or winner has played in England with PSG and Guardiola said stopping just Messi isn't the problem for City.
"It's so difficult [to stop him]," opined the Catalan. "Sometimes when he has the ball he doesn't know what he's going to do. No player can say if he is going to go right or left.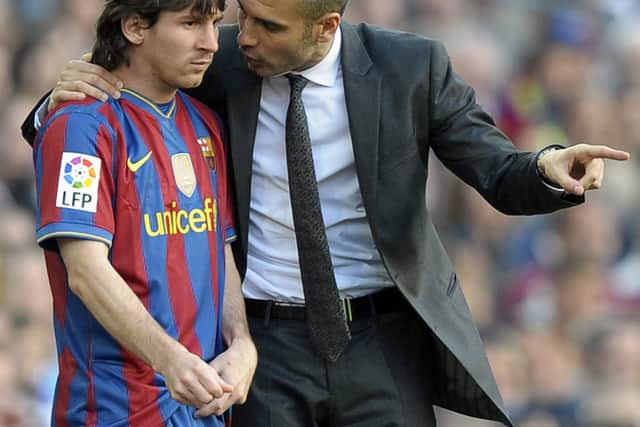 "When he has the ball, not even he knows exactly what he is going to do. I cannot tell the players what he is going to do.
"But it happens with Neymar, with [Kylian] Mbappe, with [Angel] De Maria. Every player can be a star in any team around the world, and all four are in the same team. But I'm glad and happy that he [Messi] is still playing at that level he plays and with the quality. It will be nice to face him again."