Norwich may currently be in the relegation spots in the Premier League, but Guardiola knows first-hand the challenges that playing at Carrow Road can pose, with City losing 3-2 in Norfolk two seasons ago.
The Catalan is aware this will be far from a straightforward contest, while he's hoping Smith's ex-protegee Jack Grealish will come back to haunt the former Aston Villa manager.
Smith said on Friday that Grealish is constantly looking for new ways to improve, something Guardiola was quizzed on in his pre-match press conference.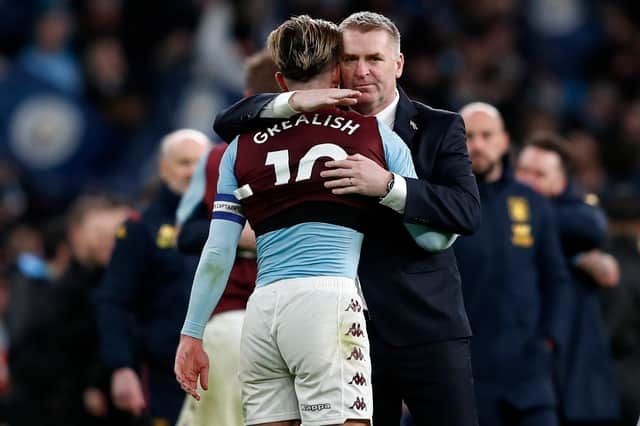 The 51-year-old was also asked about the form of Riyad Mahrez, whether he thinks this is the winger's best spell at Etihad, while he explained how the Algerian has become more consistent in front of goal.
Here's everything Guardiola said on Norwich, Grealish and Mahrez in the pre-match briefing...
Norwich's improvement
"It was a long time ago [when City beat Norwich 5-0 in August]. When you play a game against Brentford it is different to how they playe two or three days ago. It's a new manager. We lost two seasons ago when we were there. Norwich's momentum is excellent, seven points from the last nine. We are going to face them at their best moment of the season."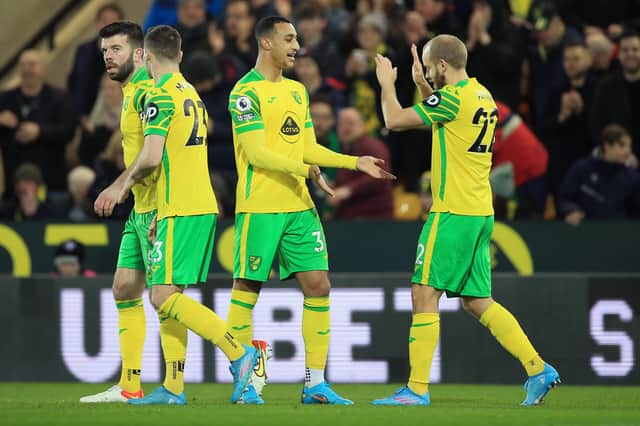 Grealish's form and development
"Absolutely [he is always looking to improve]. No-one knows Jack better than Dean and I completely agree with him.
"He plays good when he was playing, he helps us to be in the position that we are right now in our competitions. He plays in a high level, he changes his life from Birmingham to here. He needs time but he plays really well, either wide or more central positions.
"We are really good about the play. Not just Jack, the players together from day one, I try to push them. It's the best way to wake up in the morning, go to the training centre, and think to do something better."
Mahrez's scoring exploits
"No, last season was the best moment I found Riyad. He can still do better this season to reach the level he played in the last four, five, six months of last season. Last season was outstanding the way he played and produced. He can do that."
Asked about why Mahrez's goalscoring record has improved of late, Guardiola said: "The quality of the finishing, the personality of the penalties, his ability, his technique because he is not strong. His quality is the speed and his technique. He has this quality."