The Premier League champions may have played out a goalless draw on the night, but progressed to the next stage of the Champions League thanks to a 5-0 aggregate win over the Portuguese champions.
It was a game where chances were few and far between, although it was notable for a few lesser-spotted players making appearances, and Guardiola was asked about that in his post-match press conference…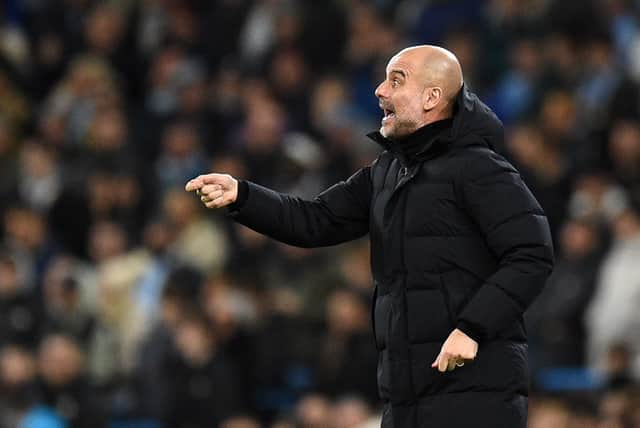 Verdicts on Egan-Riley and McAtee
Egan-Riley and McAtee both made their Champions League debuts on Wednesday, while it was just a second-ever senior appearance for the former.
Guardiola said the defender played a simple but effective role for City, while McAtee, who made his sixth appearance for the club, had a more mixed review from his manager.
"The youngsters, yeah, CJ wasn't exceptional in anything, but he doesn't make mistakes which is so important as a defender," said Guardiola.
"McAtee played good in a difficult environment. We should have played the second half like we did in the last four or five minutes where we played more balls in behind. We didn't do it, that's why it was a little bit sloppy in the second half. But it's not easy after 5-0."
Asked to expand on McAtee, Guardiola said he needs to improve on his positional skills.
"Macca is quite calm and a guy who is in a good direction. But, yeah he is a young player and he got minutes in the second half," the Catalan opined.
"He has played previous games. He knows the rhythm. He has the quality but has to understand the position a little bit better. He was confused in the pressing, he was not correct. But he was good. Minutes in the Champions are really important."
Carson's rich reward
With 17 minutes remaining, Carson was brought on for just his second City appearance, and first in the Champions League for 17 years.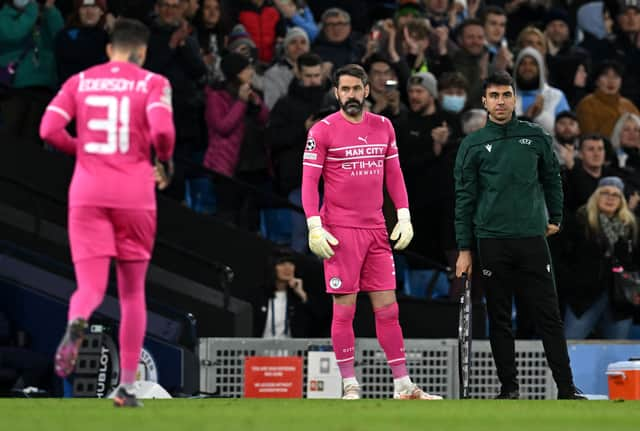 The goalkeeper was also forced into making an important save within a few moments of his introduction, when he denied Paulinho a shot at goal.
Guardiola explained the veteran goalkeeper was deserving of his big moment, and has an important role in the first-team squad.
"We are delighted. Scott is very important for us behind the scenes," said Guardiola. "His chemistry with Ederson and Zack [Steffen] is fundamental in the locker room as well. People listen when he talks. He made the biggest save, [to stop us] not losing the game."
Attention turns to Palace
City only had three senior defenders available for Wednesday's game, with Ruben Dias and Nathan Ake injured, Joao Cancelo ill and Kyle Walker suspended.
The latter, at least, will be back in time for Monday's trip to Crystal Palace in the Premier League, but Guardiola isn't sure about Cancelo or Ake.
"I don't know, he [Cancelo] is sick right now," said the City manager. "We will play on Monday, we will see. Nathan is coming back too. We will see."