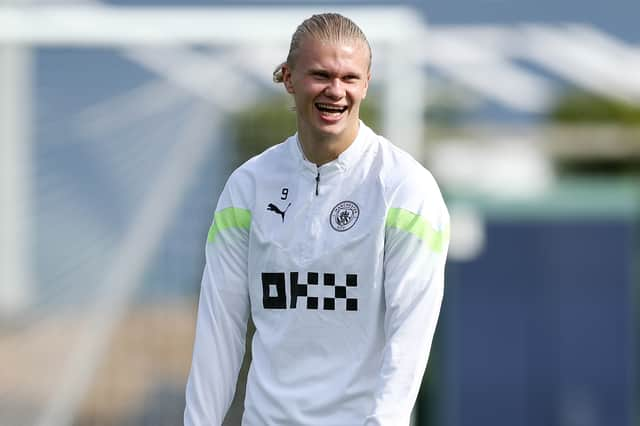 The Manchester City striker has missed the last two games with a knock but was filmed taking part in a session ahead of this weekend's Premier League clash with Fulham, and could be in line for a return to the team.
Asked about Haaland's availability in his pre-match press conference, Guardiola said he is still not sure if the Norwegian will be back for the weekend game and a decision will be made after Friday's training session.
"He is much better. We will decide today. It's a good step, he started training," said the City boss. "We will have training this afternoon and we will see.
Asked which factors will determine whether Haaland returns or not, Guardiola responded: "Himself, his opinion and doctors opinion, is he good for 90 minutes or less."
Guardiola also confirmed there are no new injury updates ahead of the clash with Fulham. "Manu [Akanji] is ok and Kalvin [Phillips] and Kyle [Walker] are still not fit," he said.
The Catalan was asked if he sees it as a surprise that Fulham are in seventh after an impressive start to the season."No, not surprised at all," he replied.
"You have to see what the Championship has, what a good team with the transfer window has done, the players, the manager is just exceptional. Marco [Silva], last season, in the FA Cup, I know how we suffered.
They have a good process from behind and of course when they are under pressure they use the long balls to Mitrovic, or even the second balls are for them. They are a good team and it is not a surprise. They started really well against Liverpool [on the opening day] and continued that way."