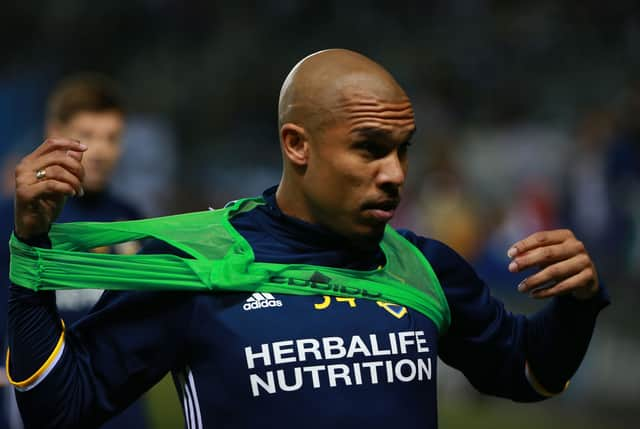 Nigel De Jong. Credit: Getty.
Nigel De Jong has outlined some of the changes Pep Guardiola has made at Manchester City, which have propelled them to becoming one of the world's top sides.
De Jong spent three-and-a-half seasons at the Etihad and was part of the team which claimed their first Premier League crown in 2012, while the midfielder also picked up an FA Cup winners' medal the year before.
But since his appointment in 2016, Guardiola has guided the club to three league titles, four League Cup wins, an FA Cup triumph in 2019 and brought them to a first Champions League final last season.
For De Jong, he feels the club is almost unrecognisable from the one he played for under Roberto Mancini.
"If you look at the technical abilities that he has, opportunities with a new training ground and the players coming in, better players now to bring in as well.
"The food, the diet, the way they live outside of football, the media that comes in and out, he's bringing City to the stage of really competing internationally with the big teams.
"We couldn't compete back then with the Barcelonas and the Real Madrids," he added. "We were a little too far off, but on the right way.
"But he really took them to that next stage of international recognition. That's what I think he's doing with City."
A pivotal figure during De Jong's time at the Etihad was defender Micah Richards, now a regular TV pundit for Sky Sports and BBC Sport.
Micah Richards of Manchester City is challenged for the ball by Nigel De Jong during a training session in 2012. Credit: Getty.
The Dutchman revealed the pair were close during their time at City, and De Jong is not surprised to see Richards thriving on our TV screens.
"I was very close with Micah Richards and Joleon Lescott, in particular. We were like the three musketeers," he said.
"What makes him so good is his character and charisma, and that laugh, when he laughs you can't not laugh as well!
"Micah's doing an amazing job, he's knowledgeable about the game – which people tend to forget when they see him as this laughable funny guy – he's got a real insight and is really up to date with the game and is aware of what's going on.
"He's a great dude to hang around with you see his charismatic person. [He has] energy and good vibes.
"I think that's why he's doing so well and bless him for going into the right places right now. He's really embraced life away from football and it's good to see."