How would Ronaldo fit in at Man City? Plus latest transfer news
Fresh reports have claimed the Portuguese star could be on his way to the Etihad.
It could be one of the biggest transfers this summer as speculation continues to mount that Cristiano Ronaldo will soon be a Manchester City player.
The Portugal captain is said to be looking for a way out of Juventus and he started Sunday's Serie A game against Udinese on the bench.
But could a return to Manchester be on the cards for arguably the greatest player of all time?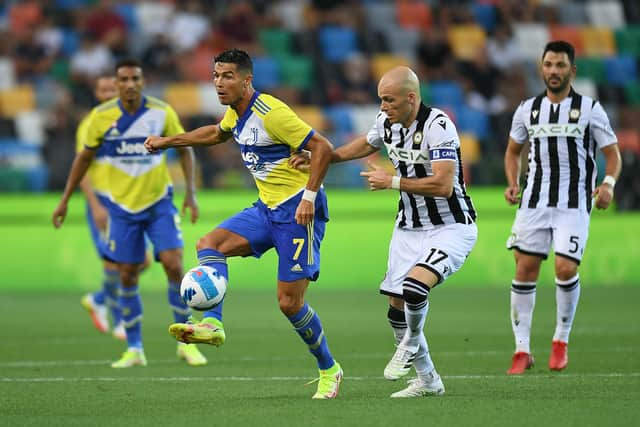 However, the sticking point seems to be whether City will pay a fee for the 36-year-old who only has a year remaining on his contract. Juventus appear to be demanding a fee of around £25m, although a trade deal with Aymeric Laporte or Bernardo Silva heading to Turin in exchange is a possibility.
L'Equipe also claim that Ronaldo has spoken to international team-mates Ruben Dias, Joao Cancelo and Silva about moving to City.
Elsewhere, it was widely reported on Tuesday night that Real Madrid have lodged a £137m move for Kylian Mbappe, with the Daily Mail speculating that any transfer could open the possibility of Paris Saint-Germain making a move for Ronaldo.
Transfer expert Fabrizio Romano also tweeted to say PSG are not currently interested in signing the five-time Ballon d'Or winner, while Juventus remain convinced he'll stay at the club.
What would that mean for Harry Kane?
It seems unlikely City could afford Ronaldo's monstrous wages and the astronomical fee it would take to prise Kane from Tottenham Hotspur.
With every passing day a move for the Spurs man seems more improbable, which has only fuelled the speculation around Ronaldo.
City appear to have no plan B should Kane's transfer fail, meaning in desperation a move for Ronaldo suddenly seems to make a lot more sense.
Would Ronaldo fit City's style?
Pep Guardiola likes his side to be fluid, interchanging positions and to press the opposition high up the field. But at 36, Ronaldo has efficiently honed his game to that of a central striker.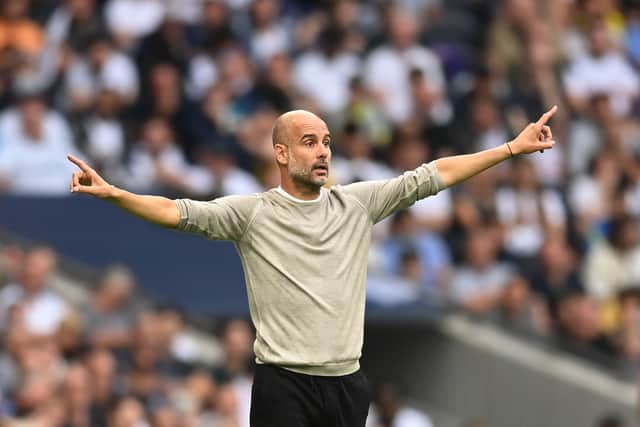 Rarely does the attacker find himself out on the wing and often he can go long periods of the game being ineffective, only to lash in a decisive shot or header.
So he doesn't really fit Guardiola's blueprint, but the City boss loves experimenting with tactical set-ups and shapes, and finding one to best utilise Ronaldo, while keeping his passing principles, could prove highly effective.
What about Ronaldo's United connections?
The Portuguese international spent six years at United and it's at Old Trafford where he announced himself as a worldwide superstar.
Over the years, Ronaldo has always retained a real affection for the Red Devils and in 2013 said: "It is a club that is still in my heart."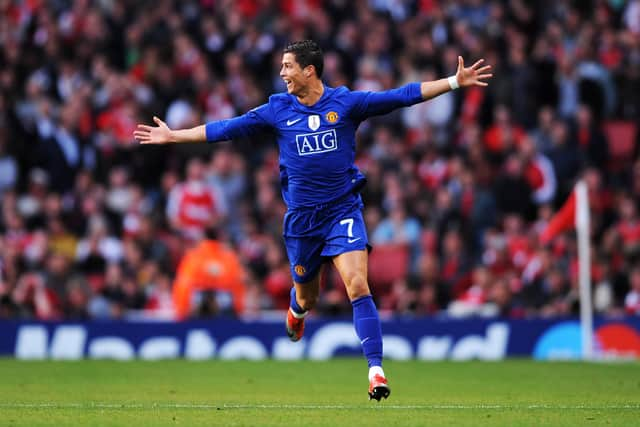 This also isn't the first time the former Real Madrid man has been linked with a move to City and in the past he's been outspoken against a move to the Blues.
So will a deal actually happen?
A move for Ronaldo seems unlikely, yet so does a deal for Kane at this stage, as does Guardiola not adding a striker to his ranks before the end of the transfer window.
No-one really knows and despite the noise on social media, few reliable sources are actually making concrete claims around Ronaldo's plans.
But given his style of play, huge wage demands and previous links with United, a move to City does seem unlikely at this stage.