Whilst PSG and Borussia Dortmund bowed out in the last-16, all four sides who have won the Champions League since 2019 remain in the draw. Chelsea overcame recent shaky form to see off Dortmund whilst Bayern Munich beat PSG.
Elsewhere, Liverpool will have to overturn a three-goal deficit at the Bernabeu on Wednesday night to comeback against Real Madrid.
Star man Erling Haaland has made no secret of the side's ambitions this year. Speaking after Tuesday's win, he told CBS: "It's a difficult question. I could easily make headlines with this answer. Of course, the club want to win the Champions League. They've won four out of the last five Premier League titles. They didn't bring me in to win the Premier League because they already know how to win it. So, you can read between the lines.
"I'm here to try to help the club develop even more and to win the Champions League for the first time.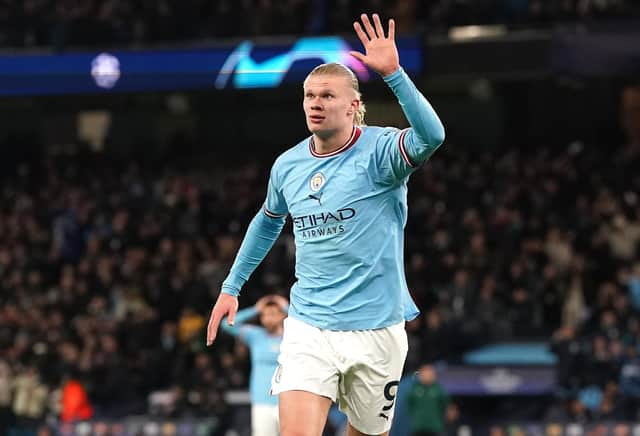 "I knew I was going to score goals because last season, how many did they score? Probably 100. When I saw them without a striker and they were crossing the ball in, I was like 'ah, I'd love to be there!"
"I knew I would score a lot of goals. There is so much potential in this team and I think we can improve a lot. It's an easy thing to say but I could've scored more goals. I missed a lot of chances. But the chances keep scoring."
Here's all fans need to know about the Champions League quarter-final draw...
When is the Champions League draw?
There are still two last-16 fixtures to be played on Wednesday night before the Champions League quarter-final draw takes place later this week.
It will be held at the House of European Football in Nyon, Switzerland on Friday, March 17. UEFA will host the ceremony which gets underway at 11 am UK time.
Where can English fans watch the Champions League draw?
The Champions League draw is broadcast on a number of platforms on Friday.
Viewers can easily follow the action on the UEFA.com live stream. BT Sport will also show the draw on a YouTube and Twitter live stream. BT Sport subscribers can also watch on the channel.
What else do I need to know about the Champions League draw?
From the quarter-final, it is an open draw so clubs from the same country can now be pitted against one another. As well as the quarter-finals, the draw is also plotted out to the final so clubs will know which sides they may come up against in the semi-final.
The clubs in the quarter-final draw are; Manchester City; Bayern Munich; Inter Milan; AC Milan; Chelsea; Benfica; Napoli or Eintracht Frankfurt; Real Madrid or Liverpool.