'Amazing' Man City fan and grandfather determined to beat cancer to take grandson to first-ever Etihad match
The Manchester City fan has been through the highs and lows and can't wait to see his grandson cheer on the side at the Etihad Stadium.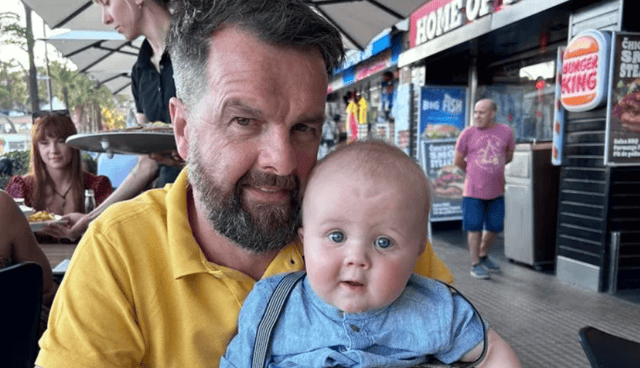 Manchester City supporter Craig Shore has been a fan of the club for decades and has passed his passion for the Sky Blues down to his family. The 52-year-old's grandson Archie, just nine months old, is next to learn a love for the club - "he definitely will be a Blue... we won't let him be anything less," Craig jokes.
Sadly for Craig and his family, the much-loved grandfather is facing a health fight to be able to take young Archie to watch his first match at the Etihad Stadium in the future. Two years ago Craig was diagnosed with a form of eye cancer for which standard chemotherapy has just an 8% chance of success.
With the only other option on the NHS being a trial a few months down the line, Craig's family have taken on the task of pulling together £120,000 to pay for three rounds of special chemotherapy saturation treatment at The Christie Hospital in Manchester. It is hoped that with the treatment Craig can beat the cancer and then march into the Etihad with Archie in tow for many years to come.
The infant has a lifetime of Manchester City support ahead of him but Craig has already watched the club through the highs and lows over many years. Highlights of his time in Blue include the 1999 Second Division play-off final at the old Wembley Stadium - "I know lots of Blues will say the Champions League and treble, but for me, if it wasn't for that day, God knows where we'd be now," Craig says.
Other memorable moments include the 5-1 Maine Road win over Manchester United and times alongside fellow fans in The Claremont. Explaining how his love for Manchester City started, Craig said: " I have two older siblings, a brother and a sister, with her being the oldest. She and her husband of the time were both Manchester United fans, but my brother is a staunch Blue so I just naturally gravitated towards that, thankfully. It was tough in the early years, very tough with all the success United were having at the time!"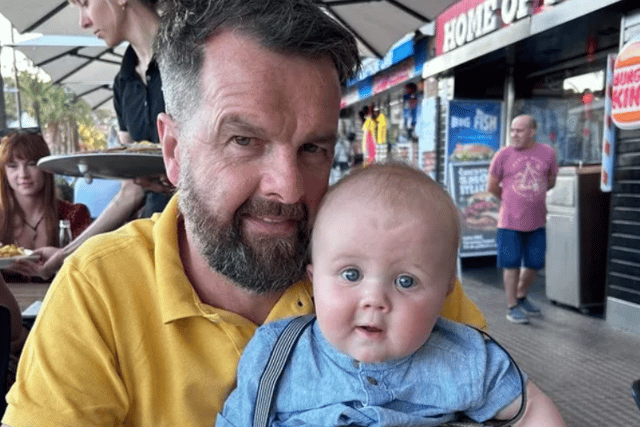 Craig is now surrounded by Manchester City fans and looks forward to the day he can hear Archie chant 'C'mon City', which he is sure will be "a very proud day for the whole family, but especially for me."
For Craig's treatment, the family are hoping to raise £80,000 of the £120,000 needed off their own backs, but have launched a GoFundMe for the final £40,000. In just seven days the community has rallied behind the family with over £16,000 from 242 donations.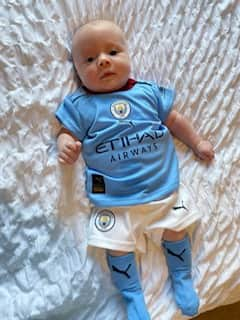 Craig's stepdaughter Michelle wrote: "Craig is the most amazing partner and has been the best stepdad for the past 15 years, and now he's a Grandad to our beautiful nine-month-old Grandson who literally is the love of Craig's life, Craig's biggest fear is not be there to watch him grow which is heartbreaking.
"We are reaching out to raise funds (£40,000), so if you could please donate no matter how much it would be so appreciated and you could quite literally be helping to save somebody's life. So please if you can donate and share, share, share this post it would be amazing. If by some kind of miracle we exceeded our goal any money left would be donated back to Cancer Research."
You can find the family's fundraiser here.