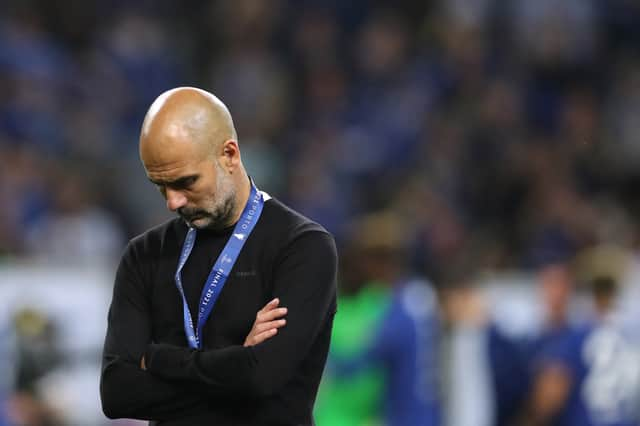 Pep Guardiola said he will allow others to decide whether the success of his spell as Manchester City manager will be determined by whether he can win the Champions League trophy.
In five years at the Etihad, Guardiola has won every major honour available to him, except Europe's top prize. It's a record that hurts the 50-year-old's reputation even more following City's loss to Chelsea in the final of the competition last season.
However, Guardiola, who won the trophy twice as Barcelona manager, says others can judge whether he's been a success after he leaves City.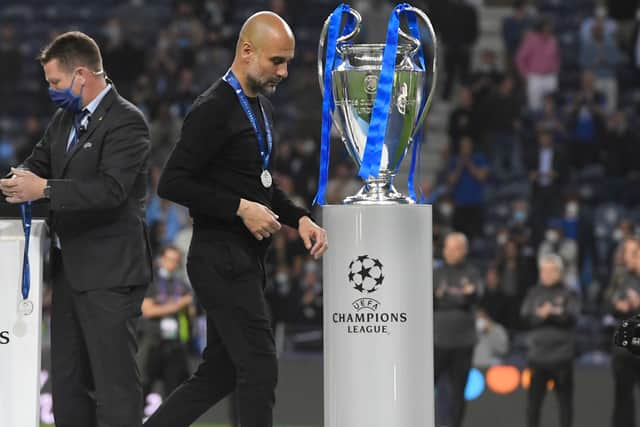 "I accept that. Every year is the same," he said on the media pressure to finally win the Champions League with City.
"If I win the Champions League I will be happy for the club. If I'm not going to do it, I'm not going to do it. After you can judge the success of my period. I cannot answer this question.
"I try to do my best every single day, winning or not winning and [I] try to do my best. People judge my job like I judge my players and how incredible they've done in the last four or five years."
Guardiola was also quizzed on whether his drive to win the Champions League is still as strong as it was during his time the Nou Camp.
"Every time I start this competition with drive," he responded during his pre-RB Leipzig press conference. "I'm incredibly happy here. Man City made a step forward last season, we improved a lot than the previous [seasons].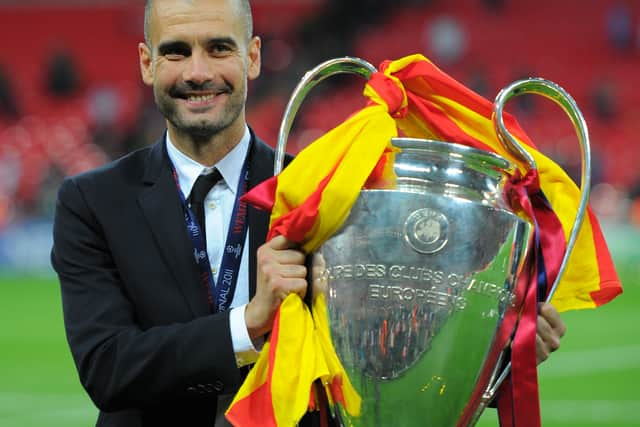 "In this competition we had 13 games and we won 11. We drew one when we played incredibly well in Portugal when we drew [against Porto] and deserved to win, and we lost the final.
"People can say Manchester City was a failure - ok, but it's your opinion. It was an incredible achievement last season playing really well in many of the games and we lost the final against a good contender.
"Now we start a new one," he continued. "Being there, and every player and every team in this competition wants to win. We're not an exception, we are going to try. But I'm not going to tell you who is going to win it because I don't know it.
"What you have to do is prepare well, this afternoon in training and continue the rhythm we had in the last three games against Norwich, Arsenal and Leicester. We were in a high level and we have to continue in this way."