Ashes 2023: England entertained at Edgbaston- but at the end of the day results are more important
England lost the first Ashes test at Edgbaston- and lessons need to be learned to ensure they don't go 2-0 down at Lords 
Watch more of our videos on Shots! 
and live on Freeview channel 276
Visit Shots! now
England and Australia battled it out in one of the most entertaining test matches of recent years at Edgbaston. In a match which saw both sides dominate for periods, it was Australia who kept their nerve to win by 2 wickets. 
Entertainment value aside, the cold hard truth is that England have lost and, for the fourth Ashes series in a row, find themselves 1-0 down after the opening game. The narrow loss will give Australia a huge boost as the Ashes bandwagon heads to Lords. 
When Alex Carey was caught and bowled by Joe Root, Australia required over 50 runs for victory. From this point on, England should have been able to grind out the last two wickets. Yet they didn't count on the stubbornness of Pat Cummins and Nathan Lyon who went on the attack to get the job done. 
England have a few days now to dust themselves down ahead of the second test. In this time, conversations will take place surrounding the approach they take at Lords. It seems unlikely that there will be any real change to how England go about playing their Test cricket- afterall, the loss at Edgbaston was only their third under the McCullum era. 
There are key moments from the match which helped to condemn England to defeat. The injury to Moeen Ali arguably cost his side plenty of good overs, whilst Jonny Bairstow's performance behind the stumps left a lot to be desired. 
Ben Stokes' declaration at the end of the first day has been cited by lots of pundits as a factor in defeat. Stokes has said this decision was made to get a few overs bowled at Australia- which unfortunately proved fruitless. 
In another world, England could have batted on and scored another 50 runs which- given the close proximity of the match- may have been enough for victory. Yet in the heat of the moment, Stokes did what he thought was best for the team. 
There may be questions about possible reshuffles in the England line-up for Lords. Moeen Ali may have question marks over him, and speculation has risen as to whether or not the fast bowlers will be rotated. A change many people would like to see is Ben Foakes coming in- the big question is who would step aside for this to happen. The likelihood is, this won't happen, and the team that takes to the field at Lords will be very similar to that which walked off at Edgbaston.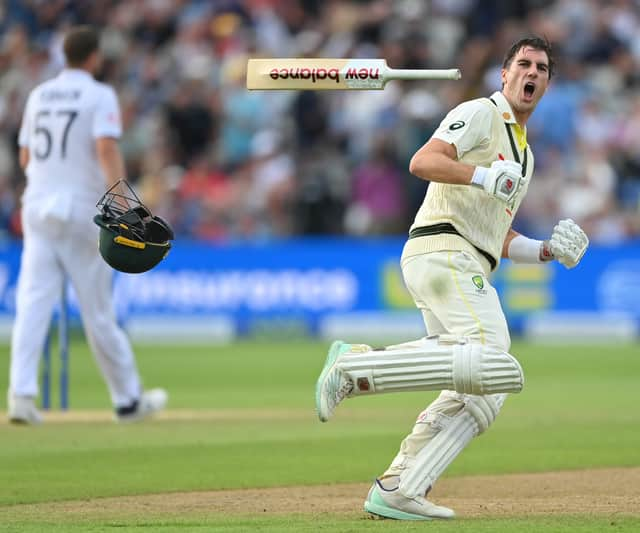 England will be keen on bouncing back in the second test, as a 2-0 deficit will make for a huge uphill task. Stokes and his men will approach the match with their same aggression and drive that they have applied to all games in the last 18 months- and it is for this reason that predicting an outcome at Lords is almost impossible.