8 best pubs in Manchester: bars near me to visit on St Patrick's Day - from The Lost Dene to Salt Dog Slims
St Patrick's Day is here, here are the best places to celebrate in Manchester.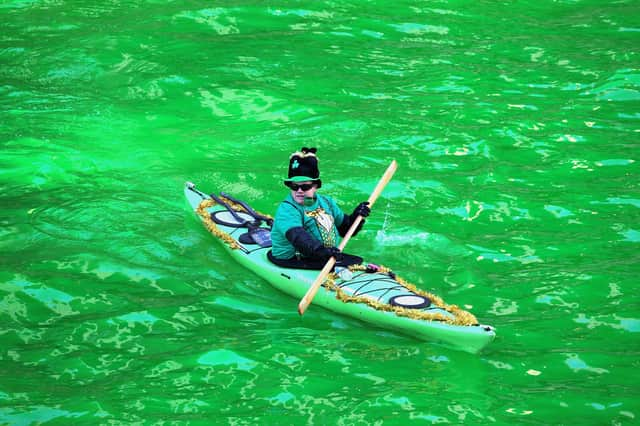 It's safe to say that the last two years, celebrations such as St Patrick's Day have been either subdued, or just cancelled.
Here are the best places in Manchester to celebrate St Patrick's Day 2022.
The Lost Dene
To celebrate the occasion, the Lost Dene is slightly altering their drinks menu.
Most pubs are doing the standard Guinness-fest, but the Lost Dene are doing something a bit niche, and are offering a Jameson, ginger and lime drink this week.
As well as that, you can also get a bargain of four shots of baby Guinness for just £4.
O'Neill's Printworks
One of the top Irish bars in Manchester, there are few, if any, better places to celebrate the day.
They're urging customers to grab their green hat, and t-shirts and head on down.
You can try their new 'St Pat's Pot of Gold Bomb' or just stick with a classic Guinness.
All of this is accompanied by great food, live music and of course the Six Nations rugby, as well as a great party atmosphere.
O'Shea's
O'Shea's is a long-standing Irish pub in Manchester, and has been serving the finest pint of Guinness outside of Ireland, or so some claim, for more than 20 years.
They have recently had a re-opening and have undergone a refurbishment inside, just in time for St Patrick's Day celebrations.
With great food available, and the screening of the Six Nations rugby, O'Shea's is a great place to celebrate St Patrick's Day.
Mulligans
Another authentic Irish pub, Mulligans says they are "The home of great Guinness, good craic, live music and sport".
It shows great live music, with people drinking and partying, just generally having a good time.
This is also Manchester's oldest Irish pub, so they must be doing something right.
Manchester Bierkeller
A slight give-away in the name, Manchester Bierkeller is a Bavarian themed bar, but is still a great option for St Patrick's Day.
Showing just about any live event you can think of, Bierkeller also hosts regular beer pong games, and has a great atmosphere.
They are also hosting a massive St Patrick's Day party, with tickets still available online.
Mojo Manchester
A cocktail and rum bar by trade, Mojo Manchester is putting on a great do for St Patrick's Day, and are hosting it all week!
They've teamed up with Jameson Whiskey to provide a host of niche drinks, that are Irish at the core.
These include Irish Coffee and the Chocolate Orange Espresso Martini.
Salt Dog Slims
Salt Dog Slims really are going all out for St Patrick's Day.
Enjoying a few drinks whilst listening to Irish tunes is standard here, as they're also hosting their famous hot dog eating competition, as well as issuing free whiskey too.
We all get confident after a few drinks, don't we? Well, you can literally chance your arm and compete in the pool table arm wrestling competition whilst you're there.
Peaky Blinders Manchester
St Patrick's Day? No, the Peaky Blinders bar in Manchester has labelled it 'St Patrick's Week'.
After all, a bar dedicated to a show where whiskey is almost always present had to do something for the day.
With good deals on food and drink, as well as Irish music and dances accompanied by a plethora of live music, Peaky Blinders bar looks like the place to be.