Which women's ski jacket is best? Reviews of ladies' snow-proof coats from North Face, Helly Hansen, OOSC
Our top-rated snow-proof jackets are perfect for taking to the slopes in style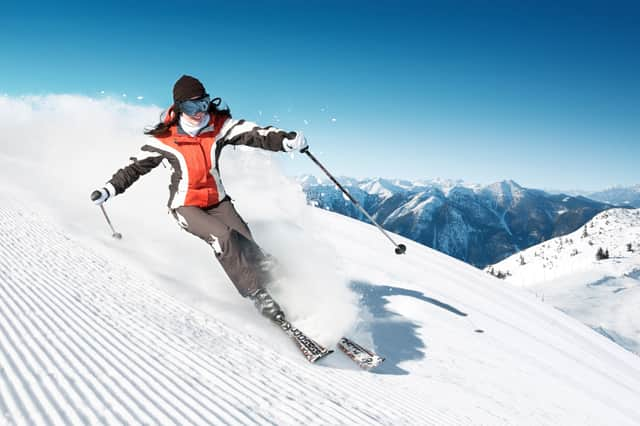 This article contains affiliate links. We may earn a small commission on items purchased through this article, but that does not affect our editorial judgement.
Getting ready to hit the pistes? A warm, waterproof, snow sports-specific jacket is a must to keep you skiing or snowboarding happily in sunshine or whiteout. Snap up one of our ten favourites for beginner and pro snow riders alike as the winter season gets ready to kick off.
A good ski jacket should be two things - warm and waterproof. A generic waterproof jacket will do if you're just trying skiing or snowboarding out for the first time, but a good snow-specific jacket will have extra design goodies to keep you cosy, dry and happy at sub-zero temperatures, and thus is worth investing in for a regular ski holidays or for working in the mountains.
Best ski jackets for women at a glance
What should I spend on a ski jacket?
There's no avoiding it – ski jackets are expensive. They'll last you years, though, so it's worth splashing the cash on a quality design. Pick a jacket you'd be happy to wear for cold weather walks and winter in the city at home, to make it worth the spend - we'd recommend aiming for something around £150.
Look for a jacket with a warm padded insulated lining such as fleece or down, or a 'shell' jacket without insulation that you can wear over a mid layer. A ski jacket must also be water (and therefore snow) proof – pick something with a hydrostatic rating (this is a measure of how waterproof material is) of more than 1,500mm, and ideally 3,000mm and above, so it can resist falling snow.
We also recommend jackets with ski-specific features such as inner sleeves with thumb holes (these keep your sleeves from riding up and leaving a gap between sleeve and glove), a lift pass pocket in the left forearm, a snow skirt (an inner, tighter bottom layer that does up with poppers and stops snow seeping in if you fall over), inner pockets for your phone and wallet and a well-fitting hood.
If you're venturing off-piste or going ski touring, a built-in RECCO reflector (a chip that helps rescuers to locate you in case of an accident) is a recommended extra. Ski wear often comes in bold colours and patterns - it's worth going for something bright as opposed to plain black or white as your friends will find you easier to spot on busy pistes.
We've included some longer-length jackets on our list – these are often favoured by snowboarders but they're great for skiers too, as they add extra warmth and don't ride up when you're getting active. And we've included a one-piece ski suit for anyone keen for a fuss-free ski outfit. See you in the mountains.
Winter warmers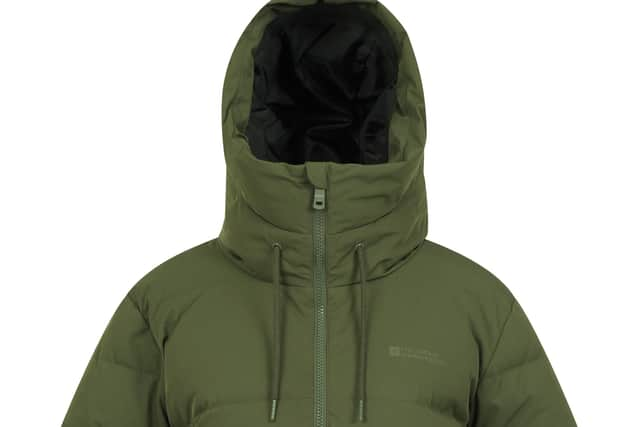 Key specs – Water resistance: water resistant
Colour Options: black, khaki, white
A solid choice for just under £100, the Pyrenees is a good all-rounder winter jacket that's technical enough to wear for snow sports and smart enough to wear daily in cold weather back home.
This cosy jacket is treated with a DWR (durable water repellent) coating, so while it'll repel light snowfall, it's less suitable for heavy snow – stick to wearing it on dry days in the mountains and in light rain at home. The warm, padded lining is surprisingly breathable when you're moving, and we liked the adjustable and removable hood, which is lined with soft faux fur.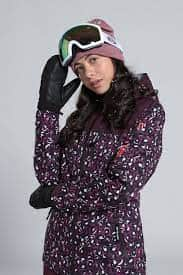 Key specs – Water resistance: waterproof
Beat any blizzard in this eyecatching jacket from Animal. We love the comfortable fit and well-designed hood and snow skirt of the Blizzard, and it's ready to tackle the worst mountain weather thanks to 10,000mm of waterproofing and lightweight, recycled Primaloft insulation that traps in body heat effectively. Well-placed pockets and a Recco reflector are the cherry on tip that make this a good all-rounder snow sports jacket that'll suit any level of snowsports enthusiast.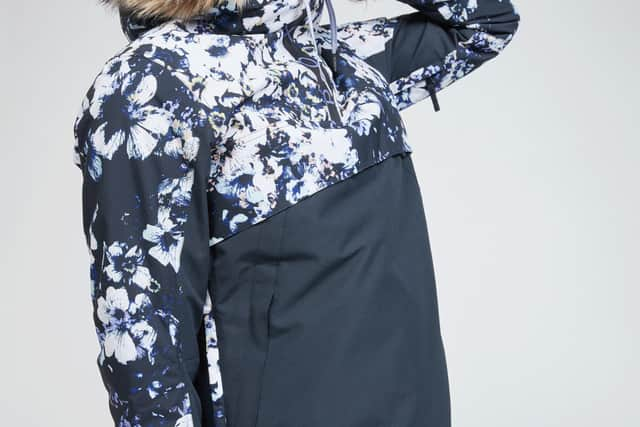 Key specs – Water resistance: waterproof
Colour Options: blue, cream, navy, black
If staying warm and cosy all day long is your priority on the pistes, pick an anorak over a zipped jacket – they trap in body heat brilliantly. Roxy's Shelter stood out on test – it's comfortable to wear all day, and the longer length and snow skirt keep your torso snug when the temperature plummets.
The adjustable hood fits brilliantly, and the removable faux fur lining protects your face from the elements. The Shelter does run slightly on the small side – consider trying a size up if you want to wear more than just base layers beneath it.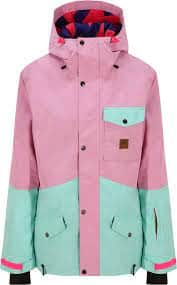 Key specs – Water resistance: waterproof
Colour Options: navy/pink/green
OOSC are here to shake up the ski world with bright prints, neon colours and retro-inspired cuts, and we're on board. But their head-turning 1080 jacket but isn't just about looks – it features a removable snow skirt, wrist gaiters, a lift pass pocket and a solid 10,000mm of waterproofing.
There's a good compromise between insulation and freedom of movement, and the 1080 feels comfy to wear all day long - OOSC reckon you could wear this from 'dropping cliffs to dropping jagerbombs at après ski', and we would have to agree. The 1080 is made from recycled polyester, for eco brownie points.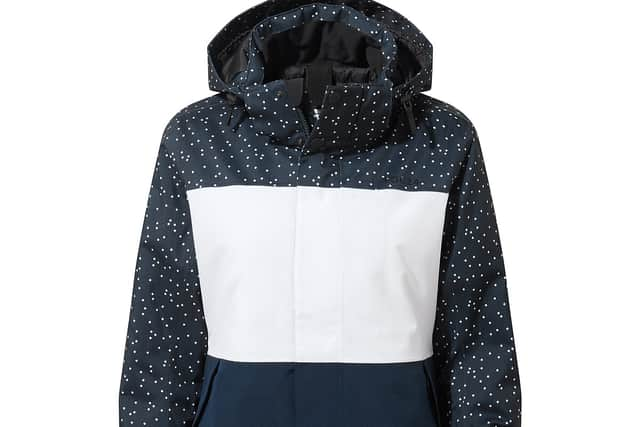 Key specs – Water resistance: waterproof
TOG24's Cinder may sit at the more affordable end of the ski jacket market, but it packs in all the features we look for on test – the outer shell is fully waterproofed, the inside of the jacket is lined with recycled synthetic insulation and the Cinder is topped off with a detachable, helmet-compatible hood, plentiful pockets, adjustable cuffs and a good snow skirt. If you like a lot of bang for your buck, this would make a great first ski jacket to wear for winters to come.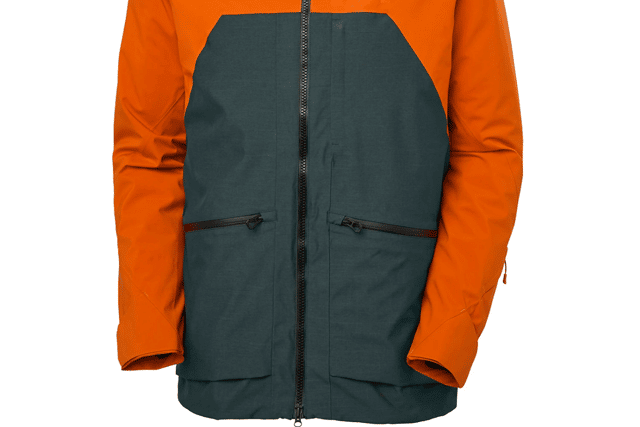 Key specs – Water resistance: waterproof
Colour Options: six colourways available
If you spend all day, every day out in the elements working as guide, a liftie or a snowsports athlete (or if you're just a seasoned skier who wants to invest in a great bit of kit), you'll need something more heavyweight than your average ski jacket. Enter Helly Hansen's Aphelia, which is ready for whatever weather you chuck at it.
This design is impressively waterproof and warm but still highly breathable, and lightweight enough that you can wear it all day. We found the Aphelia so comfortable thanks to a great cut and articulated sleeves that we reckon you'll barely notice you're wearing it.
All the usual features we look for are present and correct in this smart jacket - there's even a clever pocket that keeps your phone warm to preserve its battery.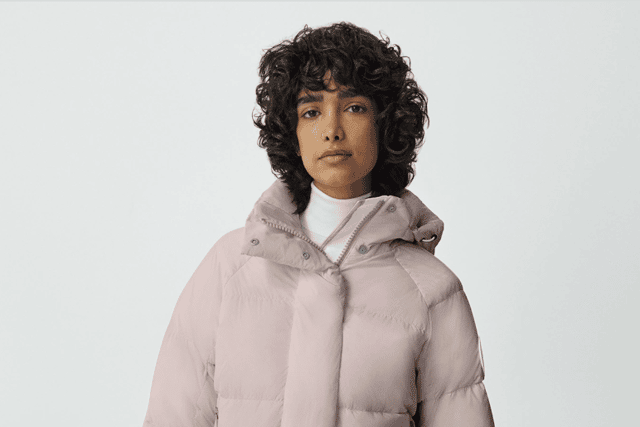 Key specs – Water resistance: none
Colour Options: eight available
The coldest winter weather calls for the biggest, softest padded down jacket you can wrap up warm in, and once you try on Canada Goose's parka you won't want to take it off until spring arrives.
This lightweight but durable jacket is ideal for laid-back skiing and boarding on cold dry days (as it offers serious warmth but no waterproofing), looks smart for après sessions and doubles up as an everyday coat when you're off the mountain. We like the reflective details, which make you more visible in low light.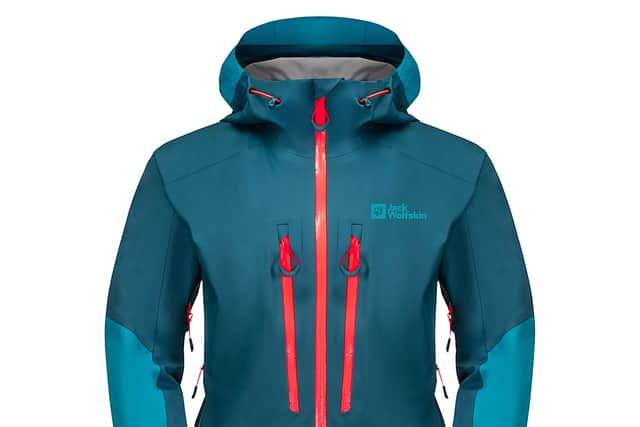 Key specs – Water resistance: waterproof
Colour Options: blue, green
A 'shell' jacket is designed without insulation, so you can wear it alone over base layers on warm days or pop it over a mid layer such as a down jacket when the temperature drops.
One of our favourite shells on test was Jack Wolfskin's Alpspitze, which is the perfect pick for more experienced skiers and boarders going further on off-piste and ski touring adventures thanks to a waterproof, breathable membrane, an adjustable, helmet-compatible hood and a built-in RECCO chip.
And at just 430g the Alpspitze won't weigh you down as you go exploring the mountains.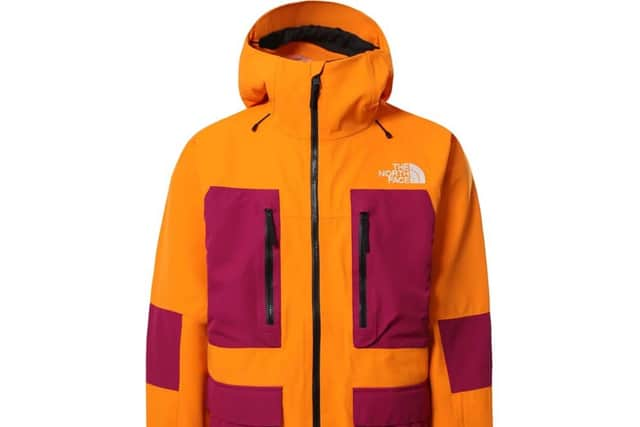 Key specs – Water resistance: waterproof
Colour Options: green/purple
The award for best snow jacket for this winter season goes to The North Face Dragline – this beautifully made, well-fitting shell ski jacket ticked all our boxes on test. The Dragline will keep you reliably dry thanks to an impressive waterproof membrane which is still breathable enough to stop you sweating even when you're skiing hard in the sunshine.
On cold days, this jacket fits perfectly over a mid layer, and the hood is helmet-compatible and easy to adjust. Lots of well-placed pockets hold your phone, goggles and other kit and the longline fit of the Dragline is warm and flattering. The materials of this high performer are recycled, too.