The top 10 UK cultural tourism locations, shared by Dr Ruth Adams – including Abbey Road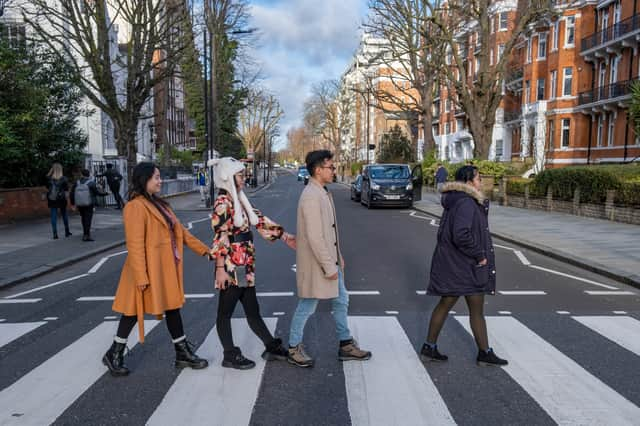 Music, TV and movie-lovers are planning visits around pilgrimages to modern cultural landmarks like the Beatles' famous Abbey Road, Banksy's murals and Princes Street in Edinburgh.
Research of 2,000 adults found just over a third (31 per cent) say visiting a famous location is really a pilgrimage to them – something they feel they 'need' to do.
London's 23 Heddon Street, as featured on the cover of David Bowie's Ziggy Stardust album, Castle Howard near York, where the classic Brideshead Revisited was filmed and locations in Birmingham – home to the 'Peaky Blinders' are also popular trip sites.
In Northern Ireland, Led Zeppelin fans flocked to Giant's Causeway, the album artwork for Houses of the Holy.
More than one in 10 (12 per cent) have even travelled as far as 250 miles to make one of these pop-culture-pilgrimages.
This research was commissioned Premier Inn, which also revealed other culture destinations worth checking out, such as Oxford's 'Narnia Door' – the inspiration for CS Lewis's iconic book series, and the village Portmeirion in Wales, site of the cult 1960s TV show The Prisoner.
Dr Ruth Adams, senior lecturer in cultural & creative industries at King's College London, worked with the hotel company to compile a map of the top 10 most culturally iconic locations.
The list also includes London's Portobello Road – which features in both Paddington movies – and houses Will's bookshop in the motive Notting Hill.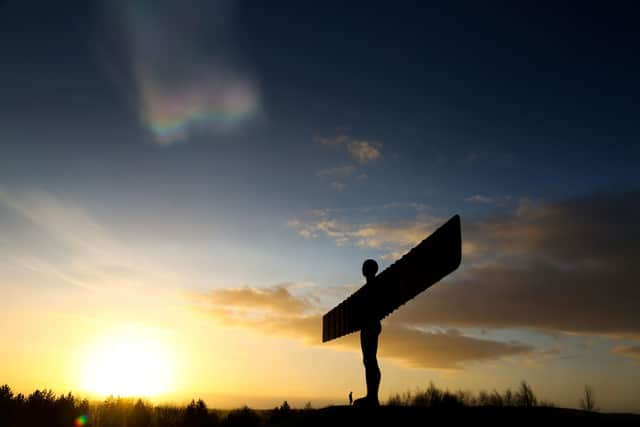 Pilgrimages grow more popular
Dr Ruth Adams said: "Visits to TV, film and musically significant locations are modern pilgrimages. For a small country, the UK punches well above its weight as both a tourist destination and a cultural powerhouse.
"We create world leading art and popular culture – from literature to film, television and music, and many people like to plan their holidays around pilgrimages to sites of cultural significance to get closer to their idols and fantasies.
"Going to locations that the Beatles or David Bowie not only visited but made iconic on album covers can bring fans closer to the 'aura' of these stars."
Other cultural hotspots film buffs have flocked to include the town of Wells in Somerset, the setting for iconic comedy Hot Fuzz.
On arrival, visitors sometimes find places are not always as they seem.
One small-screen aficionado was baffled when travelling to the village of Brentwood in Essex (the home of reality show The Only Way Is Essex) – "because it was nothing like TOWIE had made it out to be."
Nearly two thirds (65 per cent) visit famous spots to see what they look like in real life, while 44 per cent to go just for the photo opportunities.
While 21 per cent admitted to having recreated famous scenes from TV and movies when they've visited a cultural hotspot.
And 12 per cent even claim to have moved to a town or city purely because of its connection to a piece of media or culture they adore.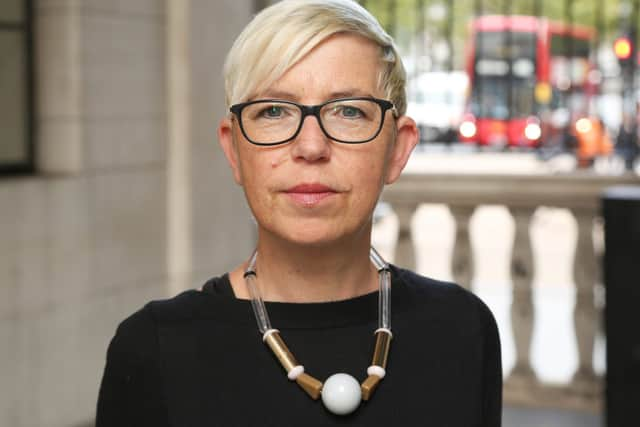 The UK's hidden gems
Premiere Inn managing director Simon Ewins added: "Modern day pilgrimages to places made famous through popular culture are becoming even more popular and there are so many of these hidden gems in the UK that make perfect locations for holidays and short breaks.
"There are many that may not have even realised the places they are visiting are famous backdrops.
"While many, like Battersea Power Station, are well-known to fans of Pink Floyd and beyond, there are many that are much more unassuming but well worth a visit.
"We hope wit the creation of our interactive map, visitors can create exciting plans this year to visit some of their favourite spots across the UK and make the most of what the UK has to offer."
A love of pop culture even extends past making a trip, as 13 per cent have named a pet after a character in their favourite media.
The study, carried out via OnePoll, also found on in 10 have named their child after a beloved character in a film, book, TV show or other piece of culture.
Dr Ruth Adams' top 10 UK cultural tourism locations
Abbey Road - The site of the most famous pedestrian crossing in the world, this is located next to the recording studio where The Beatles reinvented pop music with the help of their producer George Martin.
Giant's Causeway -This extraordinary landscape, composed of around 40,000 interlocking basalt columns is located on the coast of County Antrim in Northern Ireland. It was declared a World Heritage Site by UNESCO in 1986 but Is probably best known to rock music aficionados for appearing on the cover of Led Zepplin's 1973 album 'Houses of the Holy'.
Portobello Road - Portobello Road in West London is home not only to the world's largest antique market, but some of the most famous shops in cinema.  On this road you can find the real-life sites of Gruber's Antique Shop featured in Paddington and Paddington 2 and of course, Will's bookshop from Notting Hill.
Princes Street - Edinburgh's most famous street for shopping, or shoplifting, was the site of the opening scenes of Danny Boyle's 1996 film adaptation of Trainspotting, and a location used in numerous other films, including Cloud Atlas and The Illusionist.
The Angel of the North - Anthony Gormley's massive steel statue – 20 metres high and with a wingspan of 54 metres – dominates the skyline of Gateshead, Tyne & Wear. Its status as a local icon was assured in May 1998, when it was draped in a giant football shirt bearing the name and number of another local legend, Alan Shearer.
Fern Cottage, Port Isaac - Fern Cottage is famous as the home of Doc Martin, protagonist of the hugely popular ITV drama series starring Martin Clunes.  It is located in the picturesque fishing village of Port Isaac on the north coast of Cornwall, which doubles for the fictional location of Portwenn.
Portmeirion  - While Patrick McGoohan's character 'Number 6' was always trying to break free from 'the Village' in the cult 1960s show The Prisoner, Portmeirion in North Wales is somewhere holidaymakers now want to escape to.
Narnia Door, St Mary's Passage, Oxford - This is a decorative wooden door that is widely believed to be the inspiration for The Chronicles of Narnia, by C.S. Lewis, who studied at Oxford and was elected a Fellow of Magdalene College in 1925, teaching there for three decades.  The door is embellished with carvings that look just like Narnia characters Mr Tumnus and Aslan the Lion, and there is even an old-fashioned lamp post nearby.
The World of Beatrix Potter - The World of Beatrix Potter is an attraction in the Lake District that allows visitors to feel as if they have stepped into her books, to be fully immersed in the world of Peter Rabbit and Jemima Puddleduck.  The site also features a real 'Peter Rabbit Garden', designed by a Chelsea Flower Show gold medal winner.
Banksy Street Art in Bristol - The identity of the UK's most famous street artist remains a closely guarded secret, but it is known that he is a proud Bristolian. His work now sells for hundreds of thousands of pounds – and occasionally self-destructs – in prestigious auction rooms around the world, but also can be seen for free on the city's walls.