Taylor Swift The Eras Tour UK: Disabled fans struggle to get tickets for Wembley shows
Thousands of Swifties are attempting to get tickets for Taylor Swift's Eras Tour when it comes to the UK next year.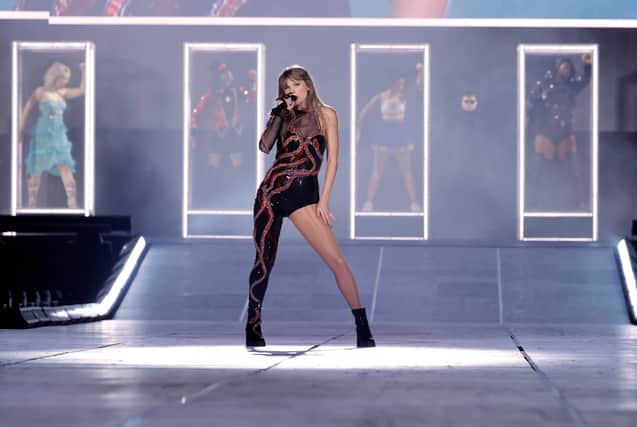 Tickets for Taylor Swift's The Eras Tour have officially gone on sale with thousands of fans attempting to get their hands on them. As expected the demand for tickets has been massive causing many problems for Swifties.
It's been even tougher for disabled fans trying to get a place at the Wembley Stadium shows in 2024. Accessibility tickets for the shows aren't sold by Ticketmaster and those wanting tickets need to call the venue directly.
When ticket sales opened, Wembley Stadium told press outlets that demand for unprecedented. On Tuesday, Wembley Stadium tweeted: "Due to unprecedented demand waiting time for Taylor Swift | The Eras Tour Disabled Access is longer than normal. For those unable to wait on the phone we have a call-back system."
The poor organisation has led to many disappointed fans and a larger conversation around gigs being made more accessible. Many fans have taken to social media to share their experience and disappointment.
Jessica Diamond wrote on Twitter: "I just don't know how it's possible at this point. I've done something like 3,000 calls, been on hold a collective 5 hours, filled in the callback form for every date yesterday and today, tried the premium number. All to no avail."
Saryna Glazebrook told BBC that she called over 200 times to get on to the access line. The 22-year-old, who has Ehlers Danlos syndrome, described the experience as "frustrating" and feels it shouldn't be so hard for disabled fans to get tickets.
She said: "I know getting tickets for this show and tour is going to be difficult, but having thousands of disabled people and one phone line just puts about 20 more hurdles in front of us. Especially because I've bought accessible tickets online before."
If fans are unable to wait on the phone they can visit Wembley Stadium's website and fill out the call-back form, and wait for the customer service team to respond. Additionally, Swifties have also been advised to check the Taylor Swift support page for Wembley Stadium gigs for further details on when different dates are on sale.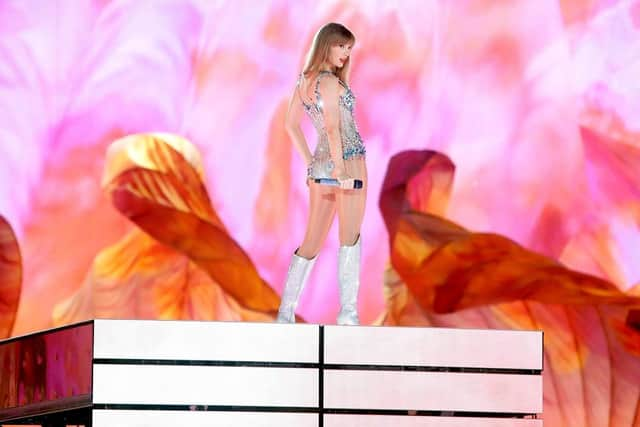 So, when is Taylor Swift coming to the UK? Here's everything you need to know.
Taylor Swift UK Eras Tour dates
June 7 - Edinburgh, BT Murrayfield Stadium 
June 8 - Edinburgh, BT Murrayfield Stadium 
June 9 - Edinburgh, BT Murrayfield Stadium 
June 13 - Liverpool, Anfield Stadium 
June 14 - Liverpool, Anfield Stadium 
June 15 - Liverpool, Anfield Stadium 
18 June - Cardiff, Principality Stadium 
21 June - London, Wembley Stadium 
22 June - London, Wembley Stadium
June 23 - London, Wembley Stadium
August 15 - London, Wembley Stadium
August 16 - London, Wembley Stadium 
August 17- London, Wembley Stadium