Taylor Swift Eras Tour UK: How to beat ticket scalpers and get tickets for summer 2024 shows
Tickets for Taylor Swift's Eras Tour are amongst the hardest for fans to get their hands on  - here's how to avoid the scalpers.
Watch more of our videos on Shots! 
and live on Freeview channel 276
Visit Shots! now
International Swifties rejoiced after Taylor Swift finally announced more dates for her Eras Tour including dates in the UK. However, fans will know All Too Well that getting tickets to see the singer live is going to be like The Great War.
Last November international Swifties watched from afar as US fans fought to get tickets for the show. The incredible demand for tickets was underestimated by Ticketmaster and led to new policies being put in place so that fans had the best chance of grabbing the gold dust tickets.
Swift had been teasing international dates as far back as before the release of her tenth album 'Midnights'. The singer's website told fans who pre ordered the album that they would gain exclusive access to a presale event for 'international' dates. Cut to around eight months later, it's no wonder that Swifties jumped at the announcement. Ticketmaster held an event to register interest which saw people waiting hours just to sign up.
With that in mind, the experts at SeatPick sought to determine the country's most anticipated tour in the upcoming 12 months, by comparing Google search trend data of the top 10 pop singers in the UK. They also provided tips on how you can increase your chances of bagging tickets to Taylor's tour.
So, how can you beat the ticket scalpers and see Taylor Swift live? Here's everything you need to know.
Top tips to avoid scalper tickets for Taylor Swift's Eras Tour
1. Ensure you register for tickets
In order to have the best shot at getting tickets, you need to register on Taylor's Ticketmaster site first, where you'll be able to choose your preferred location. Although, Ticketmaster stress this doesn't guarantee you a ticket. You'll be contacted on July 5 by Ticketmaster letting you know whether you've received an "on-sale code" or placed on a waiting list. You only have until 23:59 tomorrow (June 22) to do so, so hurry!
As well as this, it's important to get your loved ones to register too! more people registering for tickets may increase your chances of success.
2. Check all relevant pre-sales
This one's for the fans who pre-ordered her Midnights album - if you did, you'll be happy to know that you'll receive a pre-sale code for doing so. Look out for an email notifying you of the pre-sale dates and your opportunity to choose your preferred cities. As above, this doesn't guarantee you a ticket, but the dates for UK pre-sale tickets are on July 10, 11 and 12 . Ensure you check your spam folder just in case so you don't miss out.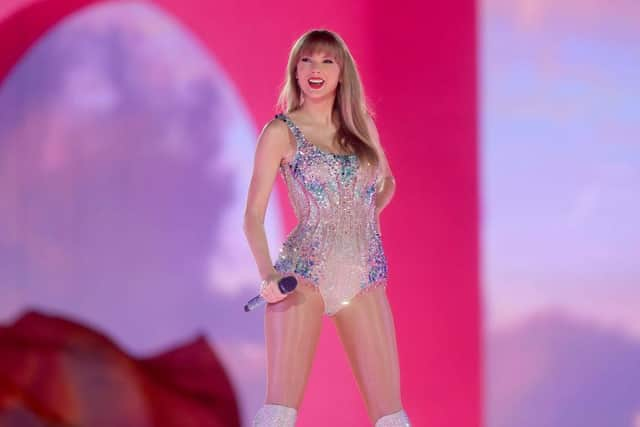 3. Ensure you have a Ticketmaster account
You want to minimise issues on the day, so ensure everybody trying to secure the tickets has signed up and logged into the platform first. This will allow you to skip a few vital seconds in the process of paying and securing your tickets. It could make all the difference. Also, ensure your payment details are set up too!
4. Never refresh the page
Once you are in the ticket queue, never be tempted to refresh. You may lose all your hard work and get kicked to the back of the very long queue. Being patient and not panicking is key to success.
5. Don't panic if tickets sell out straight away
Missed the tickets? Be sure to check back on the sites after they say they're sold out. Sometimes ticket payments don't go through, the website crashes and more tickets are still available. Keep checking for roughly two hours after release. You might just be lucky.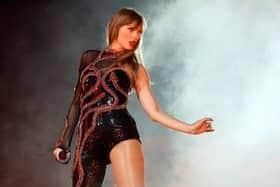 Like in the US, there will be a higher-than-usual demand for international tickets, which means additional dates may be added, so don't panic if you aren't lucky the first time around.
6. Only purchase from sellers you know and trust
Although it might be tempting to purchase a ticket elsewhere if you weren't successful on the day, be wary of who you're buying from and do your research beforehand. Never allow someone to send you a screenshot of a ticket as these are invalid or send payment before receiving the tickets. If something looks too good to be true, it probably is.