Strictly Come Dancing star Amy Dowden has revealed that she has been diagnosed with breast cancer, saying that she didn't think it was 'going to happen' to her. The 32-year-old took to Instagram to share a health update, stating that she is 'determined' to get back on the dance floor.
Amy admitted that it 'wasn't easy' to share the news of her devastating diagnosis, explaining how she found a lump in her breast prior to going on her honeymoon with her husband Ben Jones in April.
She said: "Hey all, I've got some news which isn't easy to share. I've recently been diagnosed with breast cancer but I'm determined to get back on that dance floor before you know it. Welsh love Amy."
Last year, Amy took part in CoppaTrek! in support of breast health awareness. It was due to this that led her discovering her own battle with cancer. She has credited CoppaFeel! with 'potentially saving her life' after realising that she 'doesn't check her breasts' but has now made a conscious effort to.
Speaking to Hello! Magazine of her cancer diagnosis, she said: 'You just don't ever think it's going to happen to you. "I hadn't thought it was possible to get breast cancer at my age. My mum has had breast cancer, but she had it at a later age, in her 50s."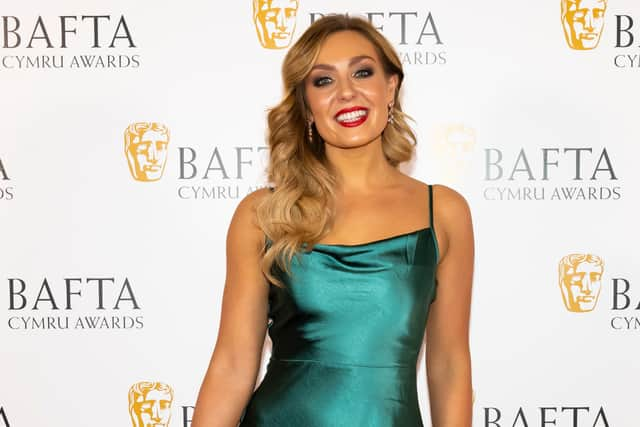 She is best known for her involvement on the popular BBC One show, joining six years ago in 2017. She enjoyed her best run in 2019, when she was a finalist in the seventeenth series with TV presenter Karim Zeroual.