Spring Equinox 2023: When is it, and what is it and when is summer solstice
Spring Equinox is just around the corner and signals the beginning of Spring - here's everything you need to know
Watch more of our videos on Shots! 
and live on Freeview channel 276
Visit Shots! now
The Spring Equinox is almost here, bringing with it a new season as well as marking the official beginning of when the days get longer than the night. That's right, after a long winter lighter nights are just around the corner.
The Spring and Autumn Equinoxes are acknowledged all around the world, with different cultures celebrating them in different ways. Exactly when it occurs depends on whether or not you use the meteorological or astronomical definition of the season.
The astronomical definition says the spring equinox can signal the beginning of spring which can change every year. The meteorological definition states spring begins on March 1, which equally splits the year into four seasons, allocating three months to each one based on the Gregorian calendar.
So, when is the Spring Equinox? Here's everything you need to know about the event.
When is Spring Equinox?
Spring Equinox is scheduled to take place on Monday, March 20, at 9.24pm.
What is an Equinox?
Equinoxes get their name from the Latin word for "equal night". The events are supposed to mark the only two points throughout the year in which the equator is the closest part of the Earth to the sun, meaning that both the northern and southern hemisphere's share the sunlight equally.
However, this is complicated by the Earth's atmosphere affecting the way we see sunlight.
What is the Spring Equinox?
The spring equinox marks the beginning of spring and from this day forward the day is longer than the night.  Additionally, the autumn equinox marks the start of autumn as the night becomes longer than the day. The Equinox in the Northern Hemisphere occurs twice a year around 20 March, which is the (spring equinox), and around September 22 (autumn equinox).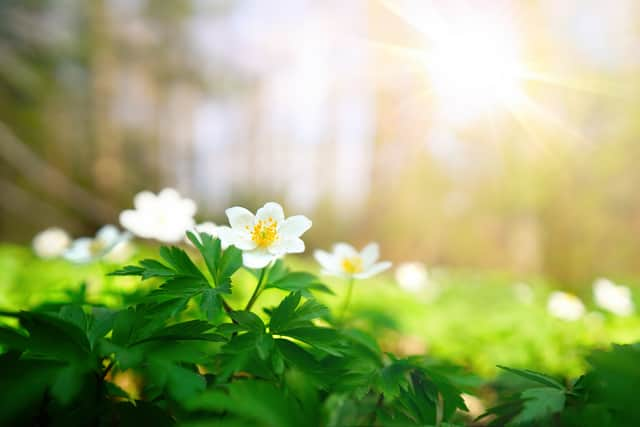 According to the Met Office, the autumn and spring Equinoxes occur "between the summer and winter solstices marking the point the Sun crosses the equator's path and becomes positioned exactly above the equator between the Northern and Southern Hemisphere".
A spokesperson for the Met Office said: "During the equinox, day and night will be around the same length which is evident in the word's origin derived from the Latin equi (meaning 'equal') and nox (meaning 'night').
When is the summer solstice in 2023?
The astronomical spring will last until the arrival of the summer solstice which is scheduled to take place this year on Wednesday, June 21.
When do the clocks change 2023?
In 2023, the clocks are expected to spring forward just after the spring equinox on Sunday, March 26, at 1am GMT.