Speak Now (Taylor's Version): Who are the songs on Taylor Swift's latest rerecord about?
Just like Taylor Lautner, many will be praying for John Mayer today as Taylor Swift drops her third rerecord Speak Now (Taylor's Version).
Watch more of our videos on Shots! 
and live on Freeview channel 276
Visit Shots! now
Swifties rejoice as Speak Now (Taylor's Version) is finally here, with new takes on our favourite 2010 songs as well as exclusive vault tracks. The third re-release from Taylor Swift was written exclusively by herself.
Swift has famously been rerecording her first six albums, after her original record label Big Machine Records sold the master recordings of every one of her songs to Justin Bieber manager Scooter Braun. This meant that Braun would get profits from CDs, and tracks played on platforms such as Apple Music and Spotify.
The original Speak Now album was released in 2010, and was Taylor's first third album. Since then Taylor's fanbase has skyrocketed in numbers to new levels that shocks even the biggest of fans. So many fans may not have been there for the first time Dear John was released, or screaming Better Than Revenge in their hairbrush, or crying over Taylor Squared not working out.
The album became somewhat of a cult classic among fans, and became one of the singer's most highly-anticipated re-releases with fans desperate for the vault tracks. There are six previously unreleased songs included on Speak Now (Taylor's Version) including "Electric Touch" with Fall Out Boy and "Castles Crumbling" with Paramore's Hayley Williams. The others "From the Vault" tracks are titled "When Emma Falls in Love," "I Can See You," "Foolish One," and "Timeless."
So, who are the songs on Speak Now (Taylor's Version) about? Here's everything you need to know.
Dear John (Taylor's Version)
Much like Taylor Lautner, we're praying for John Mayer today, as this rerelease includes what Swift herself called her most 'scathing' song Dear John. The song is about Swift's highly publicised relationship with John Mayer when she was 19 and he was 32 years old. Mayer had famously just broken up with Jessica Simpson, before moving on with Swift. However, the time-line of Mayer trying to get back at Simpson muddied the waters and seemingly left a young Swift out of the loop, enter the lyric: "Dear John, don't you think 19's too young to be messed with."
Following the release of the song, it was easy for fans to connect the dots to figure out who the song was about. Even Mayer himself publicly responded telling Rolling Stone it "really humiliated" him and dismissed the song as "cheap" songwriting. Mayer also responded with a flopped song "Paper Doll" which seemingly hinted at Swift being naive. At 19.
Back To December (Taylor's Version)
This heartbreaking track is about Taylor Lautner. The couple briefly dated in 2010 and garnered the celeb couple name Taylor Squared. Lautner was there for Taylor during the fall out from the VMA moment, and she acknowledges she mistreated him. The refreshing take on the break up song showed an interesting perspective, one in which the protagonist in the song was doing the hurting. The song became an instant classic, and had an amazing music video to go with it.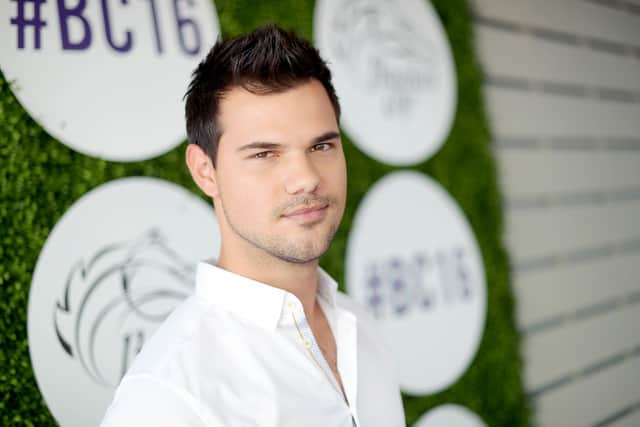 Since then Lautner has completely leaned into the song being about him, and even poked fun at others featured on the album like John Mayer. The actor posted a video 'praying' for John Mayer ahead of the release of Speak Now (Taylor's Version). If we had to choose a favourite, he's our.
When Emma Falls in Love (Taylor's Version)
Due to the title, and Taylor's close relationship with her, many have speculated that this song is about actress Emma Stone. The pair are still close friends with Stone being spotted at an Era's Tour show recently.
Better Than Revenge (Taylor's Version)
Better Than Revenge fast became the ultimate breakup song for us in 2010, it saw Taylor venture into a more pop punk sound which fans quickly fell in love with. The song is reportedly about her ex Joe Jonas and his relationship with actress Camilla Belle.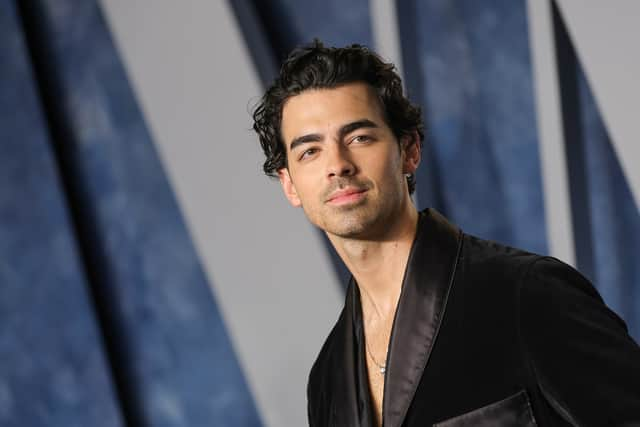 The cutting song is aimed at another woman stealing someone's boyfriend, and the original version of the song's chorus includes the lyric: "She's better known for the things that she does on the mattress."
Like every other person, since its release in 2010 Taylor Swift's writing style, and opinions have changed. Her 2020 album Folklore was based on a love triangle, and focused on the so-called 'other woman' not actually being the villain in the story.
With that in mind, it's no surprise that Swift changed the lyric on 'Better Than Revenge (Taylor's Version)'. However, with a songwriter like Swift the lyric was always going to be changed for the better. The song's chorus now goes: "He was a moth to the flame, she was holding the matches, whoa". We're here to confirm the song is still an undoubtable bop.
Castles Crumbling (Taylor's Version)
2010 girlies lost their minds when Taylor announced we were finally getting a collaboration with herself and Hayley Williams from the ultimate emo band Paramore. The pair have been friends for a number of years, with Paramore even opening for Swift on her Speak Now tour back in the day.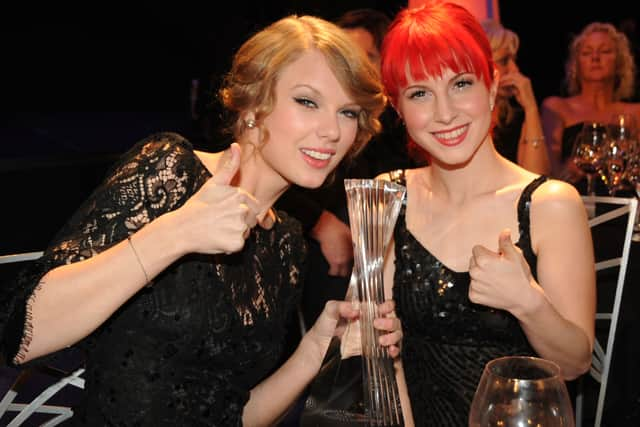 The song absolutely did not disappoint, and fans were quick to spot who or what the song was about. The singer has previously referenced Castle crumbling in her song 'Call it what you want' from her sixth album 'Reputation', so it's easy to connect the dots and know that the singer is referencing her famous VMA moment and subsequent feud with Kanye West.
In the song Swift sings: "Used to chant my name, now they're screaming that they hate me" which hints at the moment people booed Kanye West for stealing her moment at the 2010 VMA's. In her documentary Miss Americana on Netflix, she says she thought the people were booing her.
Taylor Swift Speak Now (Taylor's Version) track listing
Here is the full 22 track list of songs fans can expect on Speak Now (Taylor's Version):
Mine
Sparks Fly
Back To December
Speak Now
Dear John
Mean
The Story Of Us
Never Grow Up
Enchanted
Better Than Revenge
Innocent
Haunted
Last Kiss
Long Live
Ours
Superman
Electric Touch
When Emma Falls in Love
I Can See You
Castles Crumbling
Foolish One
Timeless