Six regions in England may run out of water by 2030 - see if your area is at risk
A new study suggests that six areas of England are at risk of running dry by 2030
Watch more of our videos on Shots! 
and live on Freeview channel 276
Visit Shots! now
Despite some heavy rain over the past few weeks, doubts have been raised over regional water shortages. A new study suggests the danger is very real and that six areas of England are at risk of running dry by 2030.
England has seen persistent water issues for a while now. From regional drought declarations to subsequent hose pipe bans, the prolonged dry weather has taken its toll.
The current climate sees four regions (East Anglia, Devon, Cornwall and Isles of Scilly) still in official drought status  Other regions are still "recovering" from last summer, which was the first time the UK has hit an air temperature above 40C.
The National Drought Group has warned England could face parched conditions yet again if a hot, dry spell persists this summer. A study administered by Kingfisher in partnership with economics consultancy Cebr2, highlights the threat of another drought, unless improvements are made in England's water resilience.
Thierry Garnier, CEO of Kingfisher, said: "Across Europe, we are experiencing more extreme weather, leading to increasing water scarcity in many regions.
"As the impact of climate change becomes more apparent, measures such as hose pipe bans are set to become much more common, with increasingly strong measures needed to reduce demand.
"We all have a role to play in conserving water. Making simple and affordable changes in our homes can have a huge impact, from installing water butts to collect rainwater for the garden to fitting tap aerators or low-flow shower heads.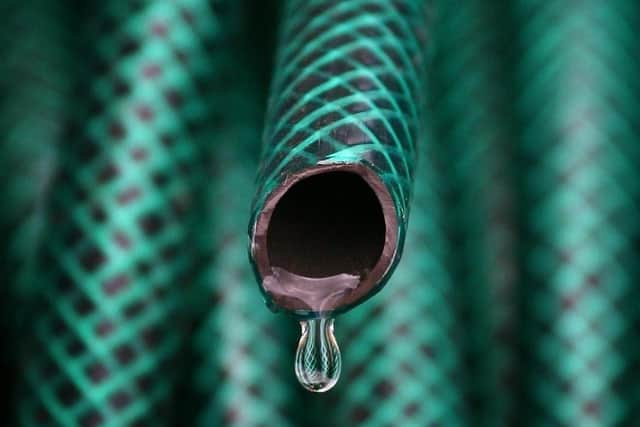 "Governments can also help by encouraging the rollout of smart water meters and supporting the public to be more informed about water.
"By taking action now, we can put our water usage on a more sustainable path and safeguard this essential resource for the future."
Six regions at risk of serious drought by 2030
West Midlands
London
Parts of the South West
East Midlands
East of England
South East