Product recall: Warning as 34 Vevor electrical appliances recalled due to electric shock & fire risk
A host of Vevor DIY and electrical appliances have been recalled after putting users at risk of electric shock
Watch more of our videos on Shots! 
and live on Freeview channel 276
Visit Shots! now
A host of branded electrical items have been recalled after they were found to present a risk of electric shock, fire, burns and injuries to users of the product. Thirty-four items made by Vevor were recalled by the government yesterday (July 26).
The government website states that a number of Vevor-branded products identified as presenting a risk to consumer safety, and have been recalled by the manufacturer and/or additional businesses involved in the importation, supply and distribution of the products.
A Product Recall page has also been produced for each product to provide further information on the product identifiers, the risks presented by the product, and the corrective action taken. Some items including the Vevor Air Compressor have been deemed 'high risk' of electric shock as the transformer was 'poorly constructed' allowing primary and secondary sides to touch and insufficient insulation,and also failing the electrical strength and earth bond tests.
The product was also found to become excessively hot, presenting a risk of burns as well as possessing a counterfeit plug, fuse and cable.
Vevor has issued a statement on its website apologising for the inconvenience. It says: "Sorry to bother you. We found that some of the products sent for inspection have safety hazards. For the safety of our users, we insist that you immediately stop using the product and contact us to return it. If you cannot return it immediately, please do not use it either. When the item is returned, we will also provide you with a refund. Thanks for your understanding and cooperation."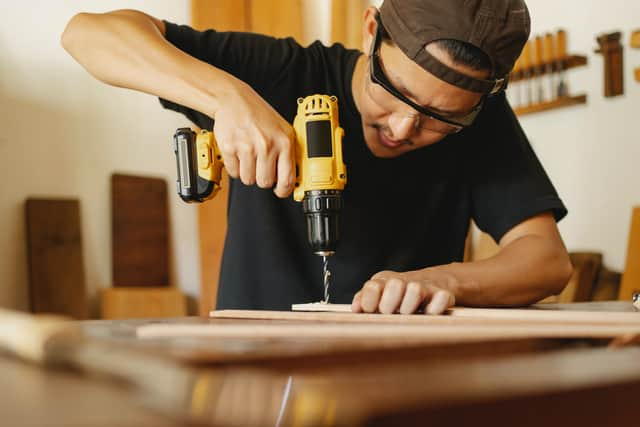 Vevor recalled products
2202-0298 Vevor Hot Stapler H-008
2202-0321 Vevor Sander SGJXCSDJ
2203-0285 Vevor Sealing Machine FR-900
2203-0333 Vevor Welding Machine MIG-200D3
2203-0390 Vevor Ultrasonic Cleaner JPS-10A
2205-0165 Vevor Air Compressor 220V-110V-12V
2208-0325 Vevor Powder Coating Gun PC03
2208-0327 Vevor Digital Ultrasonic Cleaner (JM) 020 Barcodes: 220311006, 220601540021
2208-0328 Vevor Ultrasonic Cleaner JP-040S
2208-0358 Vevor PCP Air Compressor No model number listed
2209-0275 Vevor Laser Engraving Machine L3040, XTS05, S3018 Pro and S3018 Pro Max
2210-0002 Vevor Digital Ultrasonic Cleaner JPS-100A
2210-0040 Vevor Marble Cutting Machine K1331
2210-0070 Vevor Electric Shear J1J-2.5/J1J-3.2
2210-0075 Vevor Demolition Hammer Z1G-65
2211-0013 Vevor Ultrasonic Jewellery Cleaner JPS-30A
2211-0014 Vevor Heat Press Machine P8001
2211-0016 Vevor Heat Press Machine P0708
2211-0019 Vevor Pro Easy Mug Press Machine No model number listed
2211-0022 Vevor Heat Press Machine PD220
2211-0024 Vevor Digital Ultrasonic Cleaner TH-20A LS
2211-0025 & 2208-0167 Vevor Distiller AC-707
2211-0027 Vevor Digital Ultrasonic Cleaner TH-SPQXJ-30A
2211-0036 Vevor Heat Press Machine PD220
2211-0041 Vevor Heat Press Machine P8100
2211-0046 Vevor Ultrasonic Cleaner JPS-20A
2211-0051 Vevor Portable 12-Volt HPA Compressor No model number listed
2211-0071 & 2210-0039 Vevor Wood Trimming Machine / Router 0700C
2211-0114 Vevor Luxury Heated Towel Rail Square Bar-220V
2211-0116 Vevor Luxury Heated Towel Rail Curved round Bar-220V
2211-0122 Vevor Fabric Cutter RS-100A
2212-0026 / 2208-0327 Vevor Ultrasonic Cleaner (JM)-020
2301-0106 Vevor 7" Mobile Phone Screen Separator No model number listed
2306-0120 Vevor Heat Press Machine No model number listed
How to return Vevor products
Return address:
Name: GCUK Recall G3355
Street: C/O M6DC Cannock, Cley Road, Kingswood Lakeside,
City: Cannock
State: Stafford shire
Postcode: WS11 8AA
Return Instructions:
1.Customer Label is printed and can be found on the label outside the package box.We would appreciate if you could print this email and put it in the package for identification purpose.
2.Before you return your item, please contact us to confirm the shipping fee and shipping information.
3.If you can not return it right now, or have any other issues about how to return it, please contact us as soon as possible.
We apologize for any inconvenience this may cause. If you have any other questions please contact us: [email protected]