PayPal issues 'friendly name' e-mail scam warning to customers - 3 ways to avoid being targeted
PayPal has issued advice to help customers avoid being targeted by online scammers.
Watch more of our videos on Shots! 
and live on Freeview channel 276
Visit Shots! now
PayPal has issued a warning to customers stating  'fraudsters can easily fake a "friendly name" to access your account, and have given advice on how to avoid being targeted. The warning comes as the cost of living crisis has seen fraud rise by 30% in the first half of 2022 compared to the same period in 2021.
The PayPal website has issued advice on what to look out for and how to avoid phishing email scams. The website says that 'fake sender' emails are a common way for fraudsters to gain access to your account.
The PayPal website states: "Fraudsters can easily fake the friendly name in the sender's email address. For example, an email can appear to be from PayPal Services but actually be from [email protected].
"Some email clients make it hard to see the real name. But if you move your mouse over the friendly name or click "Reply," you should be able to see the full email address of the sender. Sophisticated fraudsters can fake the entire name to look like a legitimate sender, so be careful."
However, PayPal states that although verifying a correct sender address is important, it's not enough. Users need to look at the entire email and make sure they use the www.paypal.com website via their browser instead of clicking a link in an email.
PayPal has also issued information on the most common phishing email scams fraudsters use to access your accounts.
PayPal - common scams to look out for
Account suspended scam - PayPal warns that fraudsters often send out a phishing email stating that the account is about to be suspended and asking you to enter your password. However, PayPal will never ask for a password unless you are on the login page.
Receiving payment scam - Some fraudsters will also try to trick you into thinking that you've received a payment but instead, they want what you're selling for free. PayPal says before you ship anything, log into your PayPal account and check that you were paid.
Paid more than expected scam - Fraudsters may also try to convince you that you've been paid more than you were owed. For example, a phishing email could show that you've been paid £500 for a camera you listed at £300. The sender asks you to ship the camera in addition to the extra £200 you were "paid" by mistake. In this example, the scammer wants your camera AND your money but hasn't paid you at all.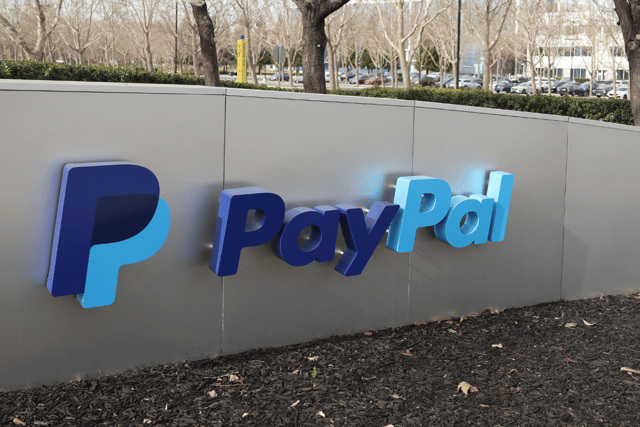 How to identify real PayPal emails
An email from PayPal will come from paypal.com. Scammers can easily fake a friendly name,  but it's more difficult to fake the full name.
A sender like "PayPal Service ([email protected])" is not a message from PayPal. But sophisticated scammers can sometimes fake the full name, so look for other clues.
An email from PayPal won't ask you for sensitive information like your password, or credit card number or contain any attachments or ask you to download or install any software.