UK energy bills set to rise as Ofgem sets new price cap at £3,280 - calls for government to provide more help
Ofgem has announced an energy price cap of £3,280 a year from April but campaigners have urged the government to stop a rise in energy bills.
Watch more of our videos on Shots! 
and live on Freeview channel 276
Visit Shots! now
Ofgem has announced a new energy price cap that is set to affect millions of households in England, Wales and Scotland. The announcement has resulted in campaigners calling on the government to provide more financial support to UK consumers.
Ofgem has reduced the energry price cap from £4,279 to £3,280. The latest price cap will last for three months from April 1. The reason bills are set to increase is because the government's Energy Price Guarantee (EPG) scheme is set to become less generous from April 1, meaning many consumers will have to contribute more to their energy bills.
This means the typical annual household bill is set to rise from £2,100 to £3,000 in April, the BBC has reported. Campaigners have previously urged ministers to stop a rise in energy bills amid the cost of living crisis.
Chancellor Jeremy Hunt previously said that although the policy remained under review, he did not think the government had the "headroom to make a major new initiative to help people".
Finance journalist and MoneySavingExpert's Martin Lewis said he has been urging him to reverse his plan to raise energy bills from April. In his letter to Hunt this month, he warned 1.7 million more households could be plunged into fuel poverty if he didn't commit to freezing prices at the current levels.
On Friday (February 24), Lewis warned in a series of tweets it seems "especially futile" to subject people to the financial and mental health damage of a 20% rise in average bills from April, given the Ofgem price cap is expected to fall below the Energy Price Guarantee (EPG) this summer.
He said: "Yet its very likely from July, the Cap will be lower than the EPG at its current level (never mind if it rises 20%) so from that point, unless wholesale prices rocket again the EPG will be irrelevant and we will go back to paying the lower Cap price.
"Which is why it seems especially futile to subject people to the financial and mental health damage of a 20% rise for three months, especially as the EPG will cost many £bns less than originally thought."
He added: "NB The one impact of the April price Cap change is while the overall level is based on the EPG, the cap can change the balance of cost between - DD and prepay & pay in receipt of bills - The (already too high) standing charge & unit rates. We'll be monitoring this.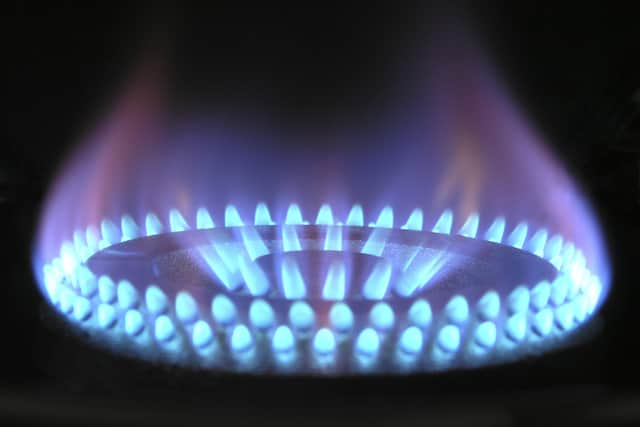 "PS the letter I wrote to the Chancellor, which you can see in my past tweets, and is now supported by nearly 80 major charities, asks him to postpone the EPG rise until July. Which as you'll understand from the above likely means the rise will never hit bills in practice."
The £400 energy rebate scheme, launched by the government in October, pays out six instalments of £66 and £67 per month to help households with their energy bills.
Meanwhile, Ofgem's price cap is currently set at £4,279 per year for the average household, implying that the government has likely been paying energy suppliers about £1,779 per year on average for each household they serve between September and March.
What is the energy price cap?
According to Ofgem, a maximum price for each kilowatt hour (kWh) of energy that consumers may be charged by energy suppliers is established by the energy price cap. How much energy you use will determine how much you pay.
The cap was determined by Ofgem as a form of government protection. Although Ofgem regulates energy providers, it does not regulate the industry that produces oil and gas. The cap guarantees that the profit made by energy suppliers is limited.
A temporary additional measure to safeguard consumers from the recent sharp increases in wholesale gas prices is the energy price guarantee. The guarantee was established on October 1, 2022, and it will be in effect until April 1, 2024. Customers will pay less for their energy as a result than they would have under the price cap.
How much you will pay?
A household using a typical amount of gas and electricity in England, Wales, and Scotland is currently paying £2,500 per year for energy under the government's Energy Price Guarantee. That annual bill would have been £4,279 since January without government assistance.
The EPG will be less generous starting in April, as the chancellor has already announced, costing the average household £3,000 annually. The difference between the guarantee and Ofgem's cap is given to energy suppliers as compensation.