OceanGate's Titan sub: How will they find out what happened to cause 'catastrophic implosion'
Officials now face a daunting task retrieving the debris
Watch more of our videos on Shots! 
and live on Freeview channel 276
Visit Shots! now
After debris from OceanGate's Titan submersible was found on the ocean floor, many will be wondering how the 'catastrophic implosion' occurred. Investigations will now take place by authorities to try and determine the events which led to the deaths of five people.
While the US Coast Guard has ruled out the possibility of retrieving the bodies of those who died, they now face a daunting task of finding as much debris as possible to help determine what caused the Titan submersible to implode underwater.
Officials confirmed pieces of the Titan were detected by a remotely operated robot more than two miles beneath the surface. The debris included five major parts of the submersible including its nose cone and pressure hull, which suggested an implosion had occurred.
How will they find out what happened to the OceanGate Titan?
Ryan Ramsey, former submarine captain in Britain's Royal Navy, said there is a major difficulty of such an operation. He said: "There is no black box, so you are not going to be able to track the last movements of the vessel itself."
Instead investigators will want to bring as much debris to the surface as possible and analyse the break structure in the carbon fibre body - which could help officials understand the nature of the implosion.
Ramsay says each piece will be specifically examined and placed under a microscope. Investigators will look for tears in the carbon fibre to determine where the rupture occurred.
It is yet to be confirmed who will be leading the investigation and what country will resume responsibility for the recovery search. The design and structure of the submersible may be questioned, depending on the findings.
US Navy 'detected implosion'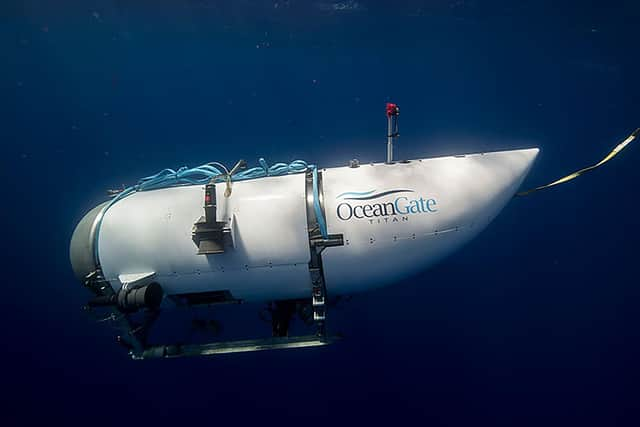 It has also been revealed that the US Navy likely detected the "catastrophic implosion" of the Titan submersible soon after it went missing on Sunday, according to Sky News. A senior official in the navy confirmed that an existing secret system designed to pick up audio heard a sound consistent with an "implosion".
It will raise questions over the huge search effort and race against time to find the sub before oxygen ran out. The sound was apparently heard near where the submersible lost communication on Sunday.
A navy statement said: "This information was considered with the compilation of additional acoustic data provided by other partners and the decision was made to continue our mission as a search and rescue and make every effort to save the lives on board."