Nicola Bulley press conference: Police dispel myths around disappearance - and slam TikTok 'detectives'
Police had a lot to say as they updated the public on their investigation into the disapperance of Nicola Bulley, a mum-of-two from Lancashire who has been missing for nearly three weeks in a case that has baffled the nation.
Watch more of our videos on Shots! 
and live on Freeview channel 276
Visit Shots! now
Police investigating the disappearance of Nicola Bulley have reassured the public they are doing all they can to find the missing mum-of-two - and dispelled several myths around the case which are  "distracting" officers. Lancashire Police said they are being "inundated with false information, speculation and rumours" at a press conference in which they updated the public on the investigation this morning (Wednesday, February 15).
The search for Nicola, who vanished on the morning of Friday, January 27 as she walked her dog Willow in the village of St Michael's, is now nearing  its fourth week. But despite "exhaustive" inquiries by police, specialist underwater teams and forensics experts, no trace of the 45-year-old has been found.
Police  maintained their "main working hypothesis" is that Nicola fell in the River Wyre and the search has now been extended down the estuary and out towards the sea. Speaking at today's press conference, Detective Superintendent Rebecca Smith said "there is no evidence whatsoever" to suggest any third party involvement and they are currently working to the same hypothesis, but keeping "an open mind".
Det Supt Smith, who is the leading officer on the case, also dispelled several "myths" around the investigation and said the force had been "inundated" with misinformation, speculation and rumour" - the likes of which she had not seen in 29 years of service. She also slammed TikTokers who had turned "private detective" and descended on the crime scene over the past 19 days.
Leading officer on the case dispels myths around Nicola Bulley case
Nicola is not in the derelict house close to where she went missing - police searched the property three times with the permission of the owner, but found nothing 
Police are keen to trace a red van that was in the area on the morning of Nicola's disappearance, but they are not viewing the vehicle as suspicious and it was "one of hundreds" of vehicles in St Michael's at the time 
Police have not tracked down a number of fishermen who were spotted by a witness next to the River Wyre at the time of Nicola's disappearance - even though they are keen to speak to them, this is only for extra information and officers are not treating them as suspicious 
A glove that was recovered close to the scene by a member of the public is not believed to belong to Nicola but remains in possession of police 
Detective Supt Smith said there had been a lot of speculation about the caravan park close to where Nicola had gone missing but added its owners had cooperated fully at every stage of the investigation 
Police have not been able to garner any information of note from Nicola's Fitbit as it had not been synced for days when she went missing 
Nicola's dog Willow did not have her harness on when she was found 'agitated' close to where Nicola went missing, but this would have been normal as Willow never had her harness on while in the field 
Police are continuing to look at Nicola's phone, which was found on a bench, and will continue to work on her social media over the coming days - as a result Nicola's social media may appear 'online' but there is no need to contact police
Nicola's phone was connected to a work conference call when found, and it was normal for Nicola to listen in on work calls while on walks, appearing without her camera off and muted
Police have analysed hours of CCTV and there is "no evidence to suggest" Nicola left the field via Garstang Road or Allotment Road, leading them to focus on the river path
Finally, Det Supt Smith urged for speculation to end for the sake of Nicola's family, as "this is affecting them". She said Nicola's family were the force's "priority and always will be" and that they were being kept updated on the progress of the investigation.
Asked how confident Det Supt was that the force would find Nicola alive, she replied she hoped "with all [her] heart" they would, "more than anything". But she added that the likelihood is that Nicola fell into the river.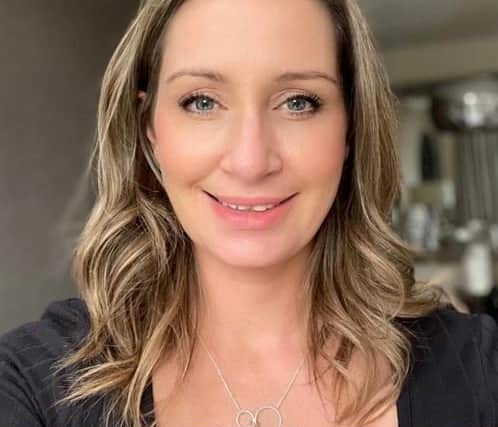 Also speaking at the press conference, assistant chief constable Peter Lawson said that as part of the investigation police had visited 300 premises, spoken to 300 people and analysed 1,500 pieces of information given to them by the public.
Nicola was graded as 'high-risk' and had 'specific vulnerabilities'
Nicola was immediately graded as "high risk" when she went missing, something that Det Supt Smith said is "normal" based on the information they had been given. It was also revealed that Nicola had "specific vulnerabilities", but the police refused to outline what these were during the conference as they said they wanted to protect Nicola's privacy.
For now, the search for Nicola is continuing. Dept Supt Smith said police were doing everything in their power to give her family the answers "they so desperately need", adding that there were two little girls who "needed their mummy home".