Nicola Bulley: Police latest on missing mum, reports of 'tatty red van' and friends make new appeal
These are the latest updates on the missing mum-of-two Nicola Bulley as search enters 14 days.
Watch more of our videos on Shots! 
and live on Freeview channel 276
Visit Shots! now
Friends of missing Nicola Bulley are set to gather for a roadside appeal as the search for the missing mum reaches a two-week milestone.
The 45-year-old mortgage adviser disappeared while she was out walking her dog along the River Wyre, near the village of St Michael's, in Lancashire at around 9.10am on January 27 - but the first call to the police did not come until 11am.
It is also reported, Lancashire Police have  identified three key CCTV blindspots, adding to the possibility the 45-year-old may have left the St Michael's on Wyre area via a path not covered by cameras.
She had previously dropped her two girls, ages six and nine, off at school. Her phone, which was still connected to a work call, as well as the dog's lead and harness, were discovered a short time later. The "primary working hypothesis" of Lancashire Police is that she fell into the river by accident, police have stated.
It comes after the search on Thursday moved to Morecambe Bay, around 20 miles from where Nicola was last seen. Two boats with specialist police teams were seen in the sea, before heading upstream on either side of the river, with police suggesting finding her "in the open sea becomes more of a possibility".
Nicola's friend sheds light on 'abandoned' house
With investigators focussing on key elements to look for the missing mum, Nicola's friend has spoken out about a house on the River Wyre, incorrectly labelled as "abandoned", in an attempt to refute online rumours and prevent others from searching for it.
It comes as a group of people were reported to have travelled from the Liverpool region to Lancashire to look for the missing mother of two. On Wednesday night (February 8) it is understood they were issued a dispersal order.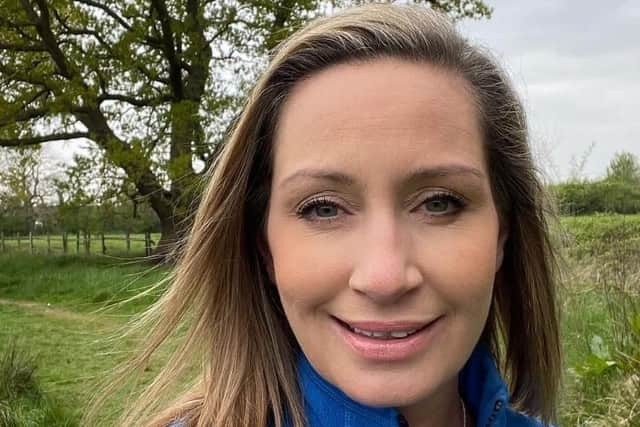 Heather Gibbons, Nicola's friend, gave four details about the house on Facebook on Wednesday (February 8), including the fact it is 'not abandoned' and has been thoroughly searched by police.
She said it is "owned by a loving family" who "would do anything they can to help in the search for Nikki" and who have "never refused entry to the police or told them they need a warrant to search."
Nicola's friends have also announced they will meet for another roadside appeal. Residents of the Lancashire village of St Michael's on Wyre and the surrounding region are planning to stand by the roadside with banners and posters depicting her picture with a plea to "bring Nikki home".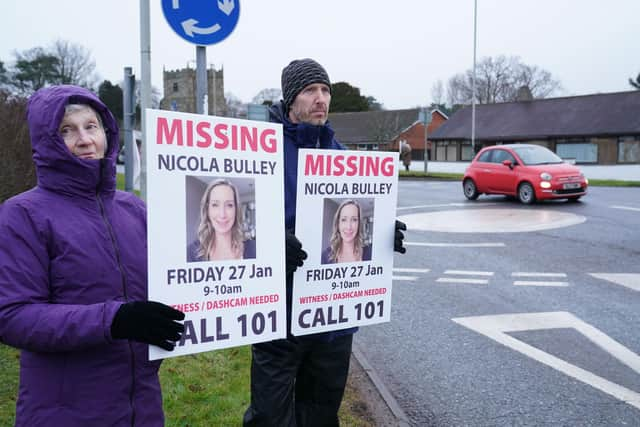 Friend Emma White told BBC Radio 4's Today programme on Friday: "The local community are coming out again today to just raise that profile, trying to jog anybody's memory, dashcam footage of Garstang Road, which is just outside of the village of St Michael's on Wyre, just by the bridge that you go over.
"It is quite a key part of the village so people would remember going over it. Did they see anything? We're out with banners, we've got placards of Nikki's face, we've got a moving 8ft LED board with her face on it with the message 'Bring Nikki home'. We just need Nikki home for her two beautiful little girls who need their mummy."
No suspicion or criminal suggestion
While police believe Nicola fell in the river, they have revealed she could have departed the area by a path not captured by CCTV cameras. Police are also satisfied Nicola did not leave the field near the river via Rowanwater after studying additional CCTV footage from within the mobile home site.
Another blind spot is a riverbank path that connects the Wyreside Farm Caravan Park to the A586. A camera at a residence along the walkway was also not operating at the time, although it does not cover the exit in any case.
Superintendent Sally Riley admitted last week that Nicola could have left the area through a blindspot. In relation to whether the missing mum was a victim of crime, she  said "every single" suspicion or criminal suggestion had been looked at by detectives and discounted.