New male contraceptive that 'stuns' sperm could become available on shelves in the future
A new male contraceptive pill that causes sperm to remain dormant has been developed and proven successful on rats.
Watch more of our videos on Shots! 
and live on Freeview channel 276
Visit Shots! now
A new on-demand, non-hormonal male contraceptive could become reality according to scientists who have found a call pathway that could make sperm dormant. Studies on mice have shown  the contraceptive could keep sperm unable to swim for hours, long enough to prevent it from ever reaching the egg.
Should the pill become available for humans in the future, the idea is for users to take the pill an hour before sex, and then be good to go for a few hours. But before the pill reaches shelves, additional testing, including on rabbits, will be conducted.
Unlike female contraceptive pills, this new pill does not involve any hormones at all. And scientists say one of the advantages is that there will be no side effects on testosterone or male hormone deficiencies.
According to scientists, the new pill could prove more effective than female contraceptives and birth control medication, taken daily. And the test results in rats showed no loss in sexual function.
Lead author of the research, Dr Melanie Balbach, said: "Our inhibitor works within 30 minutes to an hour. Every other experimental hormonal or non-hormonal male contraceptive takes weeks to bring sperm count down or render them unable to fertilise eggs."
The drug works by temporarily disabling an enzyme called sAC (soluble adenylyl cyclase), which triggers the cells to swim. Dr Balbach said: "Sperm recovered from female mice remained incapacitated. There were no side effects. The compound wore off three hours later, and males recovered their fertility."
A single dose would disable the sperm for two-and-a-half hours, before they regained normal function. A total of 52 tests have been issued, with zero pregnancies reported.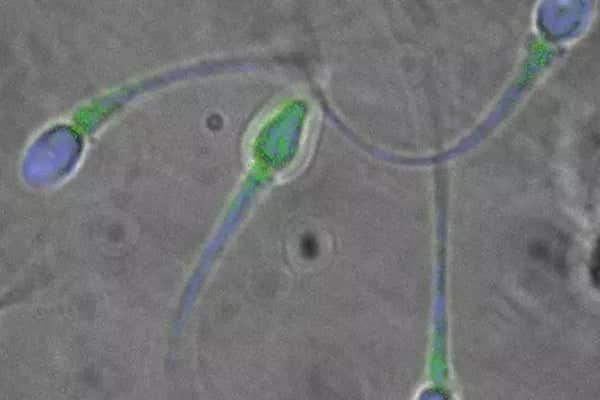 Scientists have been working on a male contraceptive pill for decades, with none reaching the shelves yet. The team at Weill Cornell Medicine, New York, hailed the new breakthrough pill as a potential "gamechanger".