Moonbin dead - member of K-pop boy band Astro dies unexpectedly aged 25
Moonbin was found unresponsive at his home in Seoul on Wednesday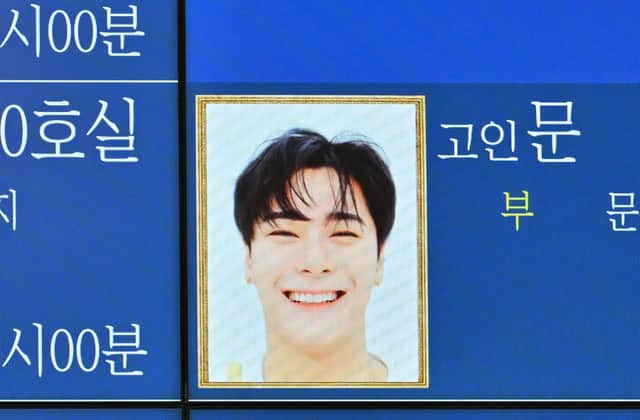 Moonbin, member of K-pop band ASTRO, has died aged 25, according to his record label Fantagio. The pop star was found unresponsive at his home in Seoul, South Korean media quoted police as saying.
According to local police: "He appears to have taken his own life but an autopsy is being reviewed to determine the exact cause of death."
ASTRO's music label, Fantaigo, confirmed the news in a statement posted in Korean to Twitter earlier today: "On April 19, ASTRO member Moonbin suddenly left us and has now become a star in the sky," it wrote.
The statement asked that the public "refrain from speculative and malicious reports" so that Moonbin's  family can pay their respects during this difficult time.
ASTRO was originally a six-piece male K-Pop group who rose to prominence in 2016. Since 2020, Moonbin had been performing with fellow band member Yoon San-ha, in a sub-unit called Sanha.
In a statement shared early Wednesday, the K-pop outfit announced the cancellation of the Moonbin & Sanha tour in Jakarta "due to unforeseen circumstances".
Tributes from 'shocked' and 'saddened' fans poured in on social media today. Some have strung up purple and silver balloons - colours synonymous with the singer's last performance with Sanha.