Love Island 2023 will soon be back on the small screen and the anticipation has been upped ten fold now the line up of singletons have been released. Now we know the full cast, plenty of fans of the show will want to research their favourite contestant by having a snoop on their social media profiles.
The ITV reality show is set to be on our screens for eight long weeks and it will be the first winter series of the show since Paige Turley and Finn Tapp emerged victorious in 2020. This year there have been rules put in place where contestants have to disable their social media accounts throughout their time in the villa.
By making their accounts dormant, ITV argues it will protect the families of the islanders who typically post on behalf of the contestant. There's no reason why you can't follow them on social media though whether it's to get an idea of who they are before they go in, or in readiness for when they leave the villa during the show.
Of course, there will be more names to join the villa including the potential return of a certain bombshell and we'll make sure to update the page accordingly.
Love Island cast 2023 social media handles
Lana Jenkins
Age: 25
From: Luton
Instagram handle: @lanajenkinss
TikTok: @Lanajenkinss
Twitter: @Lanajenkinss
Lana is heading to the villa to find love but has confessed that she might fall head over heels quickly. The make-up artist has lived in Spain and even starred as an extra on Benidorm when she was six.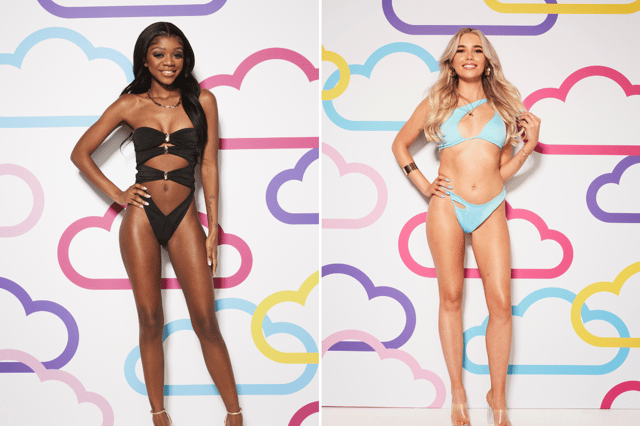 Tanya Manhenga
Age: 22
From: Liverpool
Instagram handle: @talkswithtt_
TikTok:@talkswithtt_x
Twitter: @talkswithtt_
Tanya has the skin pigmentation condition Vitiligo and is proud to show it off on the show.
Kai Fagan
Age: 24
From: Manchester
Instagram handle: @kaifagan_
TikTok:@kaifagan_
Twitter: @MrKaiFagan
Kai was the first male contestant to be announced for this year's show. The PE teacher is a Jamaican citizen that plays semi-professional rugby and says he won't fully commit to someone on the show unless they take his breath away.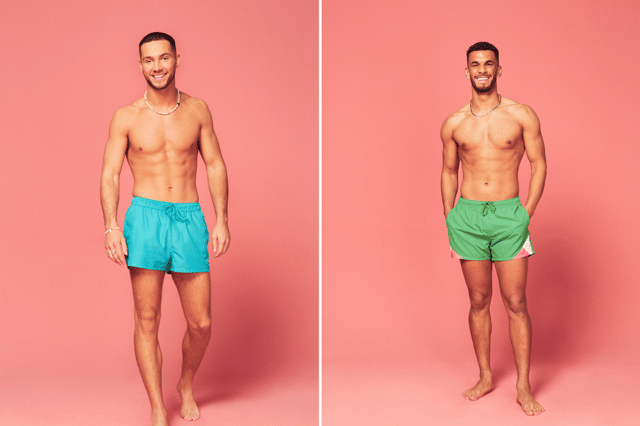 Ron Hall
Age: 25
From: Essex
Instagram handle: @ronhall__
TikTok: @Ronhall_
Ron is the first 'blind' contestant to appear on Love Island. The charismatic islander suffered a football injury when he was 8 causing him to go blind in one eye.
Anna-May Robey
Age: 20
From: Swansea
Instagram handle: @annamayrobey
TikTok: @annamayrobey
The payroll administrator from Wales has decided to go on the show to get her mum off her back. She's hoping she can find a boyfriend so her family stops nagging her.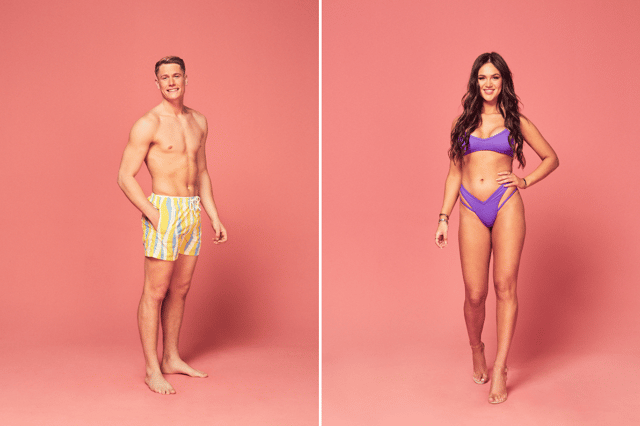 Will Young
Age: 23
From: Buckinghamshire
Instagram handle: @farmer_will_
TikTok: @farmerwill_
Known for his farming content on TikTok, Will Young loves meditation and is looking to enjoy a brief spell away from life on the farm.
Tanyel Revan
Age: 26
From: North London
Instagram handle: @tanyelrevan
TikTok: @Tanyelrevan
Tanyel is a fun and energetic hair stylist who hopes to spice up the villa with her confident and feisty attitude.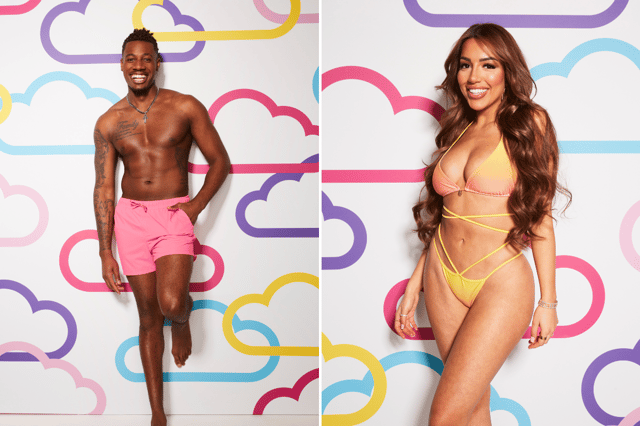 Shaq Muhammad
Age: 24
From: London
Instagram handle: @shaq24s_
TikTok: @shaq24s
Airport security officer Shaq is hoping to find love on the show after a string of unsuccessful relationships outside the villa. He's got a soft side and loves a rom com.
Olivia Hawkins
Age: 27
From: Brighton
Instagram handle: @livhawkinss
TikTok: @livhawkinss
Olivia is a confident and bubbly ring girl and actress who is looking to find love after never being in a relationship in her life. She's been a ring girl for YouTube sensation KSI and has acted alongside Jason Statham and Daniel Craig.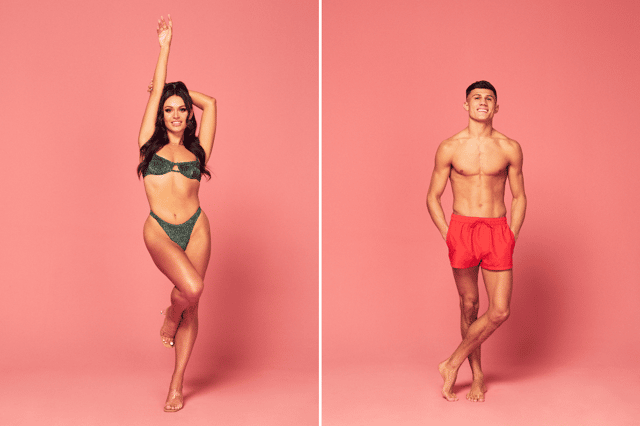 Haris Namani
Age: 21
From: Doncaster
Instagram handle: @haris_namanii
TikTok: @haris_namani 
Twitter: @haris_namani
The 21-year-old TV salesman is family oriented and is looking to meet a lovely girl who can be the first he'll take home to meet his parents.
Love Island 2023 start date and how to watch on TV