Local elections 2023: what you will be voting for and what is at stake on May 4
The local elections are coming up fast - here's what will be voted on at polling stations across England.
Watch more of our videos on Shots!
and live on Freeview channel 276
Visit Shots! now
The 2023 local elections are coming around fast, and millions of people will be heading to their polling station to cast a vote. The local elections are this year taking place for councils across parts of England.
The local elections are an opportunity to vote for what happens with your local council and authority.  On May 4,  voters in 152 District authorities, 46 Unitary authorities
and 32 Metropolitan districts will go to the polls.
Although local elections don't decide on who your member of parliament is and therefore has a contribution towards who becomes prime minister, they are still very important. By voting in a local election, you will be having a say in how your local government operates and who will oversee matters close to you.
In total, officials will be elected onto 230 councils in England on May 4. There will also be mayoral elections in Bedford, Leicester, Mansfield and Middlesbrough.
Estimations for 2023 local elections
Estimations of the upcoming local elections suggested that the Conservatives could lose up to 1,000 seats. Party chair Greg Hands acknowledged this back in February, admitting that the elections would be "difficult."
Mr Hands, who is the MP for Chelsea and Fulham, said: "We've obviously got difficult local elections this year. The Conservative party is overall in good shape. Membership is improving, the financial position of the party I think is improving. I'm definitely up for it. I know Rishi Sunak is up for it."
The general election next year was referenced by Mr Hands, who added: "We're really looking forward to taking on Sir Keir Starmer's unreformed Labour party and the other parties as well. I think the Conservative party will have a really good story to tell at next year's general election and we're definitely looking forward to it."
When is the next general election?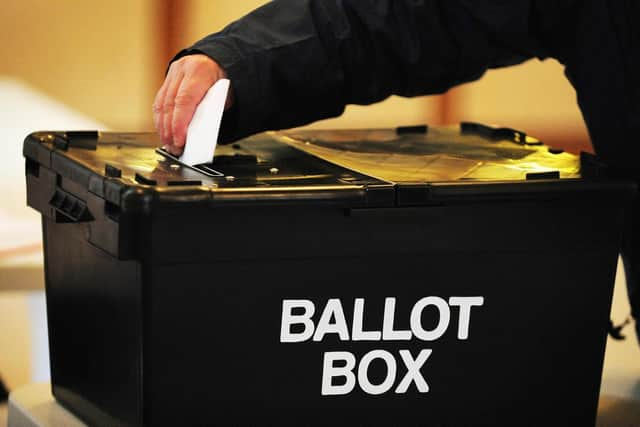 Although no set date is yet in place for the next general election, a rough time scale can now be pieced together. The latest the UK can next have a general election is January 2025, but prime minister Rishi Sunak suggested earlier this year that the election would be in autumn 2024.