Titanic director James Cameron says 'OceanGate were warned' and likens 'ironic' events to ill-fated voyage
James Cameron has spoken out about OceanGate and the missing submersible
Watch more of our videos on Shots! 
and live on Freeview channel 276
Visit Shots! now
James Cameron, who directed 1997's Titanic film, said 'OceanGate were warned' and that the subversive community felt they were on a 'path to catastrophe' in a recent interview. The Hollywood director learnt of the missing sub on Monday and immediately expected the worst.
During an interview with the BBC, Mr Cameron - who has completed 33 dives to the wreck of the Titanic - said he 'felt in his bones what had happened'.
He said: "I immediately got on the phone to some of my contacts in the deep submersible community. Within about an hour I had the following facts. They were on descent. They were at 3500 metres, heading for the bottom at 3800 metres.
"Their comms were lost, and navigation was lost - and I said instantly, you can't lose comms and navigation together without an extreme catastrophic event or high, highly energetic catastrophic event. And the first thing that popped to mind was an implosion."
It was confirmed on Thursday night that all five passengers are suspected to have lost their lives due to the 'catastrophic implosion' of the missing OceanGate submersible. US Coast Guard officials found a debris field consistent with 'a catastrophic loss of the pressure chamber'.
Cameron continued: "This entire week has felt like a prolonged and nightmarish charade where people are running around talking about banging noises and talking about oxygen and all this other stuff.
"I knew that sub was sitting exactly underneath its last known depth and position. That's exactly where they found it."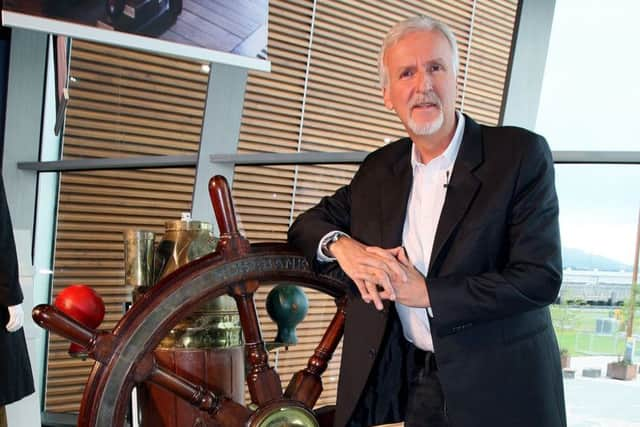 Cameron also likened the loss of Titan and its crew to the loss of the Titanic back in 1912. He said: "We now have another wreck that is based on unfortunately the same principles of not heeding warnings," he said.
Mr Cameron suggested OceanGate had issues with staff leaving internally and that the deep submergence community, not including himself directly, had written to OceanGate warning they're on, in his words, "a path to catastrophe".
"OceanGate were warned," Cameron added.