International Fact-Checking Day 2023: Latest Facebook scams to look out for including missing dog
Here are some of the latest Facebook scams to look out for this International Fact-Checking Day.
Watch more of our videos on Shots! 
and live on Freeview channel 276
Visit Shots! now
April 2 marks International Fact-Checking Day, a campaign to encourage people to battle misinformation and disinformation, following a day full of practical jokes and 'fake news' making its rounds on social media as people celebrate April's Fools.
Established by the International Fact-Checking Network, it is a part of a bigger initiative for organisations all around the world to ensure that the information they provide to people throughout the world is accurate.
According to Daysoftheyear, the initiative is to ensure information disseminated is accurate and true, with journalists, educators, legislators, governments, healthcare professionals, advertising, and even regular citizens, all held accountable.
It said: "The goal of International Fact-Checking Day is to raise awareness that everyone has a responsibility to participate in fact-checking and that misconceptions and falsehoods should be exposed by everyone."
But, the rise of social networking sites like Facebook, has created a barrier to determining what is the truth or false. Due to the vast volume of content, monitoring every post is challenging as any content presented to users could contribute to the spread of disinformation.
According to Full Fact, there are various Facebook scams that people should be aware of, ranging from a lost puppy to a famous restaurant offering a free meal. Although some scams appear to be harmless, there are some that might cost you your personal and even bank account information.
Latest Facebook scams you need to be aware of 
A missing dog in Bournemouth
A post on Facebook claims a lost dog has been found and appeals for help finding its owner. But this post is a hoax. According to Full Fact, the post appears on a community group for Christchurch and Bournemouth businesses.
It says: "We found this sweet girl by our gate. We just got her checked at a vet. She's not microchipped. She definitely misses her family. I fed her and I will continue feeding until I find the owner. Please help me find the owner. BUMP THIS POST. [sic]"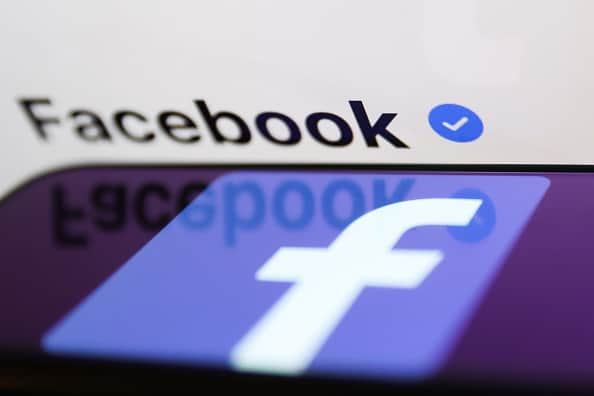 A reverse google search found the photo used in the post comes from a genuine post about a lost dog being returned to its owners, posted in a "lost pets" group in Australia in January. Another version of this hoax, with almost identical text, also appeared in a community group in Middletown, US.
Photo doesn't show police finding six skeletons in Wales
A Facebook post falsely claims to show a photograph of police in Wales at a scene where they found at least six skeletons. The post, which has over 200 shares, said: "Pontnewydd right now. At least 6 skeletons were confirmed. Police expect more".
The post appeared on a community buy and sell Facebook group on March 22. Photos accompanying the post show police on a residential street. Gwent Police told Full Fact the claim is "not true" and no skeletons have been found.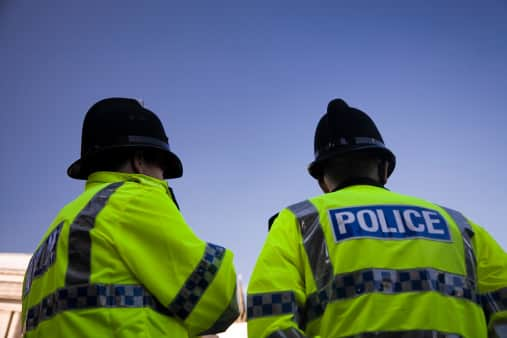 A spokesperson for the force said: "The pictures are linked to a story around a cannabis factory." A press release on Gwent Police's website says police arrested two men on suspicion of cultivating class-B drugs at a property in Pontnewydd on Wednesday.
Photo doesn't show interior of 'chemtrail plane'
A number of posts shared on Facebook question whether a photo has revealed the interior of a "chemtrail plane". The posts show what appears to be a large tank on board an aircraft, with the caption: "Does this internet photo show the interior of a chemtrail plane?"
They also highlight a blurred area of writing on the tank, which they say reads, "patent number: 7413145", claiming this is a patent for: "Systems and Methods For Aerial Dispersion of Material (filed by none other than the CIA's EVERGREEN AIR)".
Versions of this post have circulated on social media for many years, with Full Fact finding examples dating back almost a decade. According to Full Fact, this isn't a "chemtrail plane". It's a firefighting aircraft, designed to help put out wildfires.
Toby Carvery is not giving away free meals for two on Facebook
A Facebook post falsely claims Toby Carvery restaurants are offering free meals to people who share or comment on it. Toby Carvery is owned by the company Mitchells & Butlers, which has confirmed to Full Fact that it is not running any such giveaway.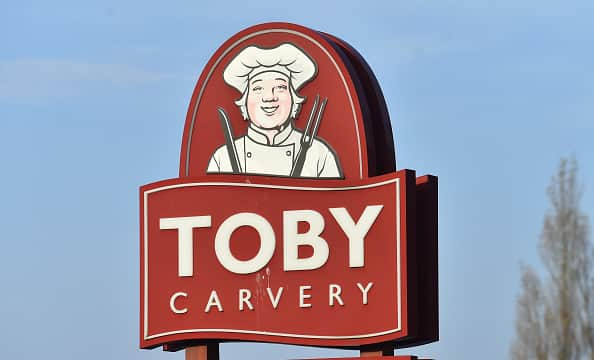 The post, which has 20,000 shares at the time of writing, says: "Here at Toby Carvery we want to show you we care as we know times haven't been easy this year so we have decided that everybody who $hares&¢omments in the 21 day time frame from now will be rewarded with a 𝐹𝑅𝐸𝐸 meal for two which can be used at Breakfast, lunch or dinner at any location. [sic]"
The post appears on a page called 'Toby Carvery UK'. A spokesperson for Mitchells & Butlers told us it had no connection with the supposed offer or the page in question, and said: "Where possible, we take steps to report such pages—however sometimes they stay active for longer than they should so please be cautious."
There are some clues the 'Toby Carvery UK' page is not the restaurant chain's official account. For example, it has 19,000 followers on Facebook at the time of writing, while the official Toby Carvery page has almost 477,000. The official page is also verified with a blue tick next to its name to show it is genuine, while the 'Toby Carvery UK' page does not have this.