Ian Wright refuses to go on BBC's Match of the Day on Saturday in 'solidarity' with Gary Lineker
Fellow Match of the Day presenter Ian Wright has said he won't appear on Match of the Day on Saturday over Gary Lineker row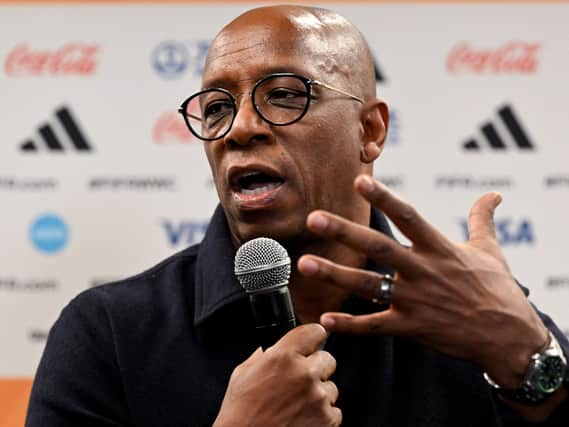 Ian Wright has issued a statement saying he will not appear on Match of the Day on Saturday in 'solidarity' with host Gary Lineker who has 'stepped back' from the show. It comes after the BBC released a statement saying they had decided Lineker will 'step back' from his presenting duties until there is an agreement on the use of social media.
The former Arsenal star tweeted: "Everybody knows what Match of the Day means to me, but I've told the BBC I won't be doing it tomorrow. Solidarity." It comes amid an outpouring of support for Gary Lineker following the corporation's statement on Friday.
The BBC's statement said: "We have said that we consider his recent social media activity to be a breach of our guidelines. The BBC has decided that he will step back from presenting MOTD until we've got an agreed and clear position on his use of social media.
"We have never said that Gary should be an opinion free zone, or that he can't have a view on issues that matter to him, but we have said that he should keep well away from taking sides on political issues or political controversies"
Former Match of the Day stand-in host, Dan Walker also tweeted to say: "I used to sit in for Gary Lineker on MOTD… not sure I'd fancy it this weekend What a mess!" On Channel 5 news this evening, Walker read a text from Gary Lineker which said the BBC had told him he had to step back.
The statement comes after days of speculation and calls of support and criticism for the former England star after he compared the Conservative government's new illegal immigration bill to "Germany in the 1930s".
The BBC's decision was released 24 hours after Lineker tweeted to say he was looking forward to presenting the popular show on Saturday evening. He has been presenting the flagship football highlights programme since the late 1990's.