Here's what is happening on Coronation Street, EastEnders and Emmerdale this week
WARNING: SPOILERS AHEAD - here's what's unfolding on Coronation Street, EastEnders and Emmerdale this week
Watch more of our videos on Shots! 
and live on Freeview channel 276
Visit Shots! now
It's set to be another dramatic week ahead for the nation's beloved soaps with storylines playing out in Coronation Street, Emmerdale and EastEnders. Here's what viewers can expect to see this coming week.
Coronation Street takes centre stage as Daisy Midgeley's stalker ordeal continues. Daisy, who is recently engaged to Ken Barlow's son Daniel, has been the focus of flowers and phone calls non stop.
She believed that she had finally cracked the mystery when her estranged mother turned up, but her ordeal carries on this week via a social media stalker as one of her deranged followers begins tracking her location.
Over in Walford, Lola Pearce is set to have a heartbreaking conversation with her daughter, Lexi, telling her that she is terminal ill and dying, after learning that she has been avoiding school to stay with her until she gets better.
In Emmerdale, Mackenzie becomes fearful that partner Charity has uncovered his infidelity after returning to her wild ways and going on a joyride with her ex, Cain. Mackenzie's affair has dominated the storyline in Emmerdale.
Emmerdale
Charity returns to her old ways as she hits the bottle and eventually goes on a joyride with her ex Cain, who is recently out of prison. This makes Mackenzie believe his one night stand with Chloe has been revealed.
Chloe fell pregnant after a one-night stand with Mackenzie in 2022; Mackenzie fears Charity has uncovered his secret as he notices her strange behaviour. Charity receives a phone call and is left in shock from news - who was it, and what was said?
Elsewhere in the Dales, Arthur Thomas continues to come to grips and struggles with the reaction regarding his sexuality, after nearly sharing a kiss with his former bully, Marshall. In scenes to air this week, it appears that Marshall is hoping to make amends with Arthur after setting him up.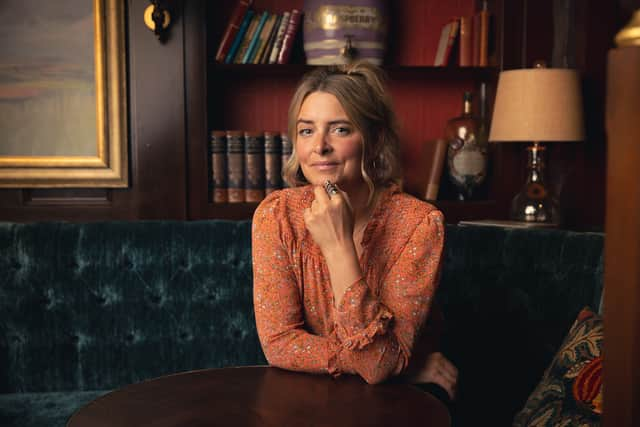 Arthur tells his mother, Laurel, that his LGBTQ History assembly has been cancelled, leading her to contact the school. Arthur accuses Jai of being the one that called to cancel the assembly, and he claims that he feels like he is being encouraged to suppress his sexuality.
Emmerdale airs at 7:30pm from Monday - Friday on ITV.
Coronation Street
Hopeful social media star Daisy Midgeley gets to experience the downside of being a minor online celebrity as a deranged follower begins tracking her location, confronting her, claiming they are engaged.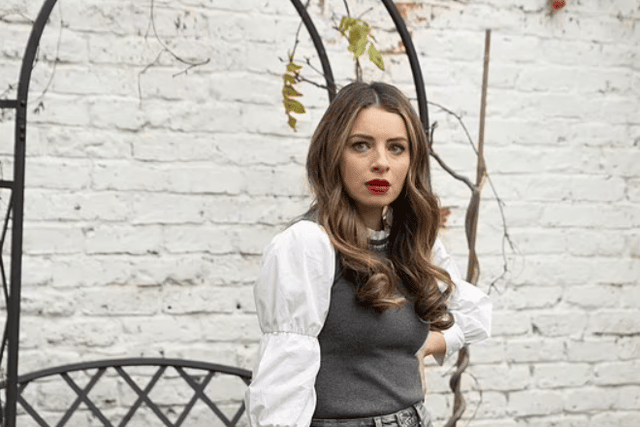 This week starts off bright for the bridge-to-be, who begins to plan her wedding to Daniel. But, her week turns sour when her stalker Justin follows her to a fair before sending her flowers.
In scenes set to air this week, Daisy eventually comes clean to fiancée Daniel Barlow about Justin's stalking, as he demands she break off her engagement to be with him instead.
Justin's obsession with Daisy boils over when Daisy tries on a wedding dress, the owner of the stall says that her fiancé has arrived, but she is terrified when it is revealed to be Justin, saying he saw her selfie online.
In another storyline, the troubled Hope Stape sets a plan in motion of avenging her dead Chinchilla by kidnapping David Platt's stuffed weasel. Over the past few weeks, Hope has been continually listening to tapes of her deceased serial killer father, John.
Her pet, Cilla was killed last week and even goes so far as claiming that Beth Sutherland slapped her across the face. It's already been hinted that Hope will develop an obsession with one of her neighbours - but could she take things too far?
Coronation Street airs on Monday, Wednesday and Friday at 8pm on ITV.
EastEnders
Lola Pearce will tell daughter Lexi about her terminal diagnosis, after learning that she has been avoiding school to stay with her until she gets better. It is revealed that Lexi wants to be with Lola until she's better, and this leads the mother to finally decide that it's time to be honest and tell Lexi that she's dying.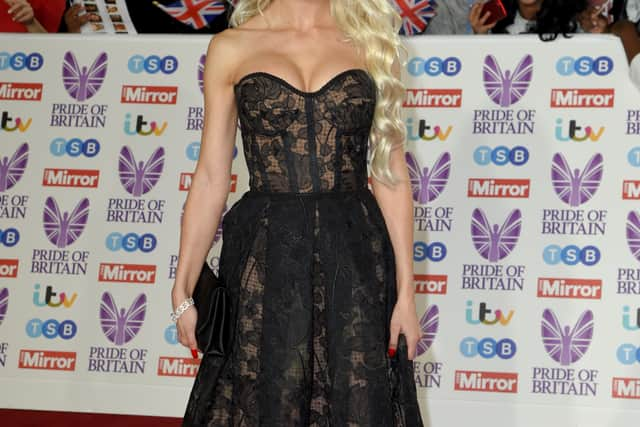 This news is hard to take for Lexi, who demands to return to school and is furious with Lola for lying to her. After school, Lola's mother approaches Lexi in the playground, and she is none the wiser that she is talking to her grandmother.
Elsewhere in Walford, Whitney Dean gets concerning news regarding her pregnancy, whilst being oblivious to Zack's HIV diagnosis. A period of spotting for Whitney sees her get checked out at the hospital, when an ultrasound flags up a situation with her child.
It's all happening in East London as the pregnant Lily Slater sparks a family feud after making a u-turn regarding her decision to have a termination. The youngster will spark a huge backlash from the Branning family when Ricky Jr decides to support her in bringing up their child.
EastEnders airs from Monday - Thursday at 7:30pm on BBC One.