Life insurance company DeadHappy has been criticised for its use of serial killer Harold Shipman in an advert. The company is known for its often shocking adverts.
The firm ran an advert featuring a photo of the doctor who was convicted in 1998 of killing 15 people. Accompanying the photo was the text: "Life insurance: Because you never know who your doctor might be."
Founder of Cura Financial Services, Kathryn Knowles, posted her thoughts about the ad on Twitter, avoiding naming the life insurance company directly. She said: "There is a firm that is promoting life insurance using the picture of a mass murderer to promote their services.
"I will name neither as I won't give them the satisfaction of popping up in more search results. Please know that many of us in insurance find this beyond despicable."
Many people replied to the tweet sharing the same concerned views. One Twitter user said: "It's absolutely appalling, with no consideration for the loved ones of those who were murdered."
Shipman was convicted of 15 murders but it is believed he could have killed up to 250 people. Many of this number were believed to be women and were carried out in his job as a doctor. The serial killer would diagnose patients with a disease they didn't have and then inject them with a lethal dose of diamorphine.
In a statement, the founder of DeadHappy said: "We are called DeadHappy and our strapline is 'Life insurance to die for' so we are aware of the provocative and to some the very shocking nature of our brand.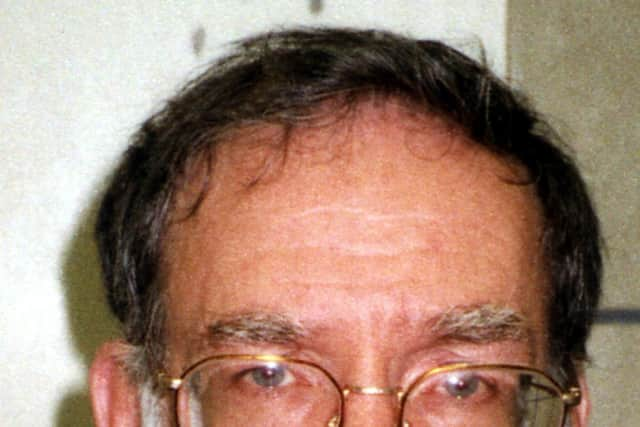 "But being provocative is different to being offensive and it is of course never our intention to offend or upset people. It is our intention to make people stop and think.
"If however you have been personally distressed by this advert we do sincerely apologise."