Greggs announces new Vegan menu just in time for Veganuary - full menu and new additions
Greggs has announced the addition of four vegan options to its menu in shops nationwide this January.
Watch more of our videos on Shots! 
and live on Freeview channel 276
Visit Shots! now
Greggs has announced that they will be adding four new items to their vegan menu this month just in time for any Greggs fanstaking part in Veganuary.
Greggs already has a whole range of existing vegan-friendly items, including the iconic Vegan Sausage Roll, the Glazed Ring Doughnut, Sweet Potato and Onion Bhaji Rice Box, as well as Southern Fried Potato Wedges.
The popular bakery will once again expand their ever-growing vegan menu by adding the Vegan Southern Fried Chicken-Free Baguette, Vegan Chicken-Free Goujons, Warm Winter Vegetable Soup and Vegan Chicken-Free Cajun Roll their menu across the next week.
The on-the-go retailer also offers a variety of vegan breakfast options, including the Vegan Sausage Breakfast Roll and Hash Browns which are perfect for those wanting to enjoy a meat-free morning this Veganuary.
So, when can you get your hands on the latest vegan additions to the Greggs menu? Here's everything you need to know including their prices.
When are the new vegan items available?
The Greggs menu has menu vegan items already available for customers across the nation, including the brand new theVegan Southern Fried Chicken-Free Baguette and Vegan Chicken-Free Goujons.
The Warm Winter Vegetable Soup will return to shops nationwide from tomorrow (Thursday January, 5). The Vegan Chicken-Free Cajun Roll, which was trialled in a small number of shops last year, will also join the menu nationwide from Saturday January 7, just in time for Veganuary.
Greggs full vegan menu
Vegan Cajun Chicken-Free Roll - From £3.05
Part of the Sandwich Deal (sandwich + any drink from £3.60) add wedges from £1.00 extra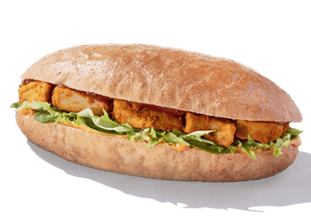 Warm Winter Vegetable Soup - From £2.40
Part of the Savoury Roll Deal (soup + savoury roll deal from £2.70), add wedges from £1.00 extra
Vegan Southern Fried Chicken-Free Baguette - From £3.60
Part of the Hot Sandwich + Drink + Wedges Deal, from £4.80
Vegan Chicken-Free Goujons - From £3.20
Part of the Goujons + Drink + Wedges Deal, from £4.80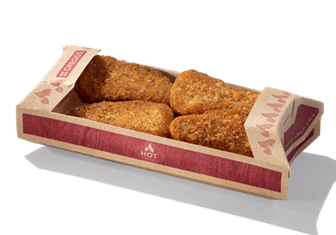 Southern Fried Potato Wedges - From £1.25
Add to any deal from just £1.00
Vegan Sausage Breakfast Roll -From £2.20
Part of the Breakfast Deal (breakfast roll plus regular hot drink from £2.60, or add hash brown for 50p extra / from £3.10)
Hash Browns - From £1.20
Add to any regular Breakfast Deal for an extra 50p
Glazed Ring Doughnut - From 95p
Available as part of the Sweet Deal (any regular hot drink and sweet treat from £2.70)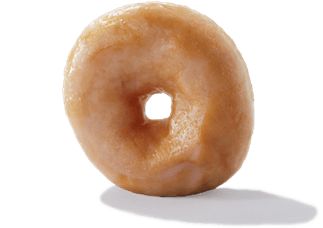 Tomato Soup - From £2.10
Part of the Savoury Roll Deal (roll + any regular hot drink or soup from £2.70) or Savoury Bake Deal (bake + any regular hot drink or soup from £3.10) add wedges from £1.00 extra
Part of the Sandwich Deal (sandwich / salad + any drink from £3.60) add wedges from £1.00
Part of the Savoury Roll Deal (roll plus any regular hot drink or soup from £2.70)