George Logan, one part of Hinge and Bracket comedy and musical act, has died aged 78
Entertainer George Logan, best known for work with Hinge and Bracket, has died at the age of 78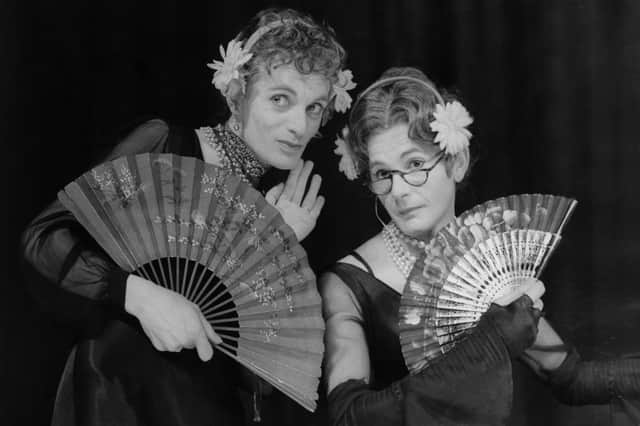 George Logan, who was one part of the comedy and musical act Hinge and Bracket, has died at the age of 78. Logan's family confirmed his death on Sunday.
The act was well known in the 1970s and 1980s with TV shows on the BBC and a radio programme on BBC Radio 2. The pair also performed on two Royal Variety shows and appeared for royalty on more than 15 occasions.
Born in South Lanarkshire, the entertainer launched his drag routine alongside Patrick Fyffe at the Edinburgh Festival in 1974 where they gained critical acclaim. Fyffe, who played Dame Hilda Bracket, died of lung cancer at the age of 60 in 2002.
Following the death of Fyffe, Logan retired the character of Dr Hinge. However, Logan resurrected Dr. Hingefor the comic opera The Dowager's Oyster in 2016. In 2015, he documented his experiences growing up as an openly gay man in Glasgow in his book titled A Boy Called Audrey.
The characters Hinge and Bracket, played by Logan and Fyfee, were elderly women who talked about their classical music careers. Throughout their performances they sang songs with Hinge playing the accompanying piano.
The duo had their own BBC series Hinge and Bracket on BBC One from 1978 to 1981, and on Dear Ladies, which ran on BBC Two between 1983 and 1984.