Four new driving rules to be introduced in 2023 including clean air zone, ultra low emission zones and more
A whole host of new driving rules are set to be introduced in 2023 - including the expansion of the ULEZ and more
Watch more of our videos on Shots! 
and live on Freeview channel 276
Visit Shots! now
A whole new host of driving laws are set to be introduced later in 2023. The new laws include things such as potential changes to pavement parking, new speed restrictions and new clean air zones in UK cities.
Some of the new changes are being rolled out nationwide, with some being area specific. If you break the new rules, you could be fined up to £180 - which is less than ideal during a cost of living crisis.
Most car rules you're aware of, such as speeding, drinking, using your phone and more. But, here are four new driving rules that are to be implemented this year.
Four new driving rules coming into effect in 2023
Pavement Parking Ban
Pavement parking is set to be banned in Scotland later this year. Government action on the issue was delayed by the coronavirus pandemic, although an official date for the law has not been released yet.
Scotland originally announced its intention to ban pavement parking and dropped kerbs in 2019, with former Transport Secretary Michael Matheson, saying a ban would not be enforced before 2023.
This is already in place in London under the Greater London (General Purposes) Act 1974. It exists across all boroughs in London unless there is a sign that permits it, with drivers receiving £70 fines if the rule is broken.
20mph speed limit cap
Coming into play from September 17, 2023, all residential roads in Wales will see the maximum speed limit slashed from 30mph to 20mph in a bid to improve road safety in the country.
Local authorities have already got to work on implementing this change by adjusting the current and introducing new signage from March. As well as this, the Welsh Government hopes to improve air quality and reduce noise pollution.
ULEZ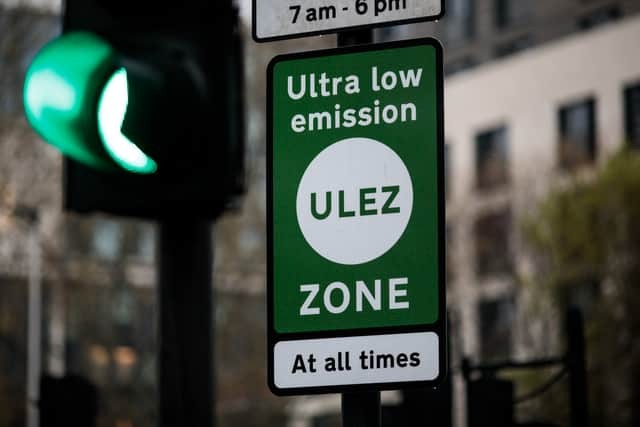 The Ultra Low Emission Zone (ULEZ) has caused a lot of controversy, but it is set to roll out to all London boroughs from August 29 2023. The ULEZ was first introduced in April 2019 to help combat London's poor air quality and initially included parts of Central London.
But later in 2023, it will cover all 33 London boroughs and will operate for 24 hours a day. Any vehicles that exceed the minimum emissions standards could be charged £12.50 per day.
Clean Air Zones
London is not the only major city in the UK to introduce clean air zones, with Manchester, Tyneside and Sheffield all set to introduce, or already have introduced brand new emission zones.
Tyneside, which covers both Newcastle and Gateshead, began to introduce charges for vehicles that exceed the new emission standard in January this year after their clean air zone was launched last October.
Sheffield's new class C clean air zone was introduced on February 27, 2023. It involves buses, coaches, taxis, private hire vehicles, heavy goods vehicles, vans and minibuses, and they reportedly charge between £10 and £50 a day.
Glasgow is also going to tighten restrictions for its Low Emission Zone to cover all vehicles from June 2023.