Fawlty Towers to return to BBC after 40 years with John Cleese and daughter Camilla Cleese
1970's comedy sitcom Fawlty Towers is set to return to screens after a 40 year break
Watch more of our videos on Shots! 
and live on Freeview channel 276
Visit Shots! now
The comedy series Fawlty Towers is set to be revived after more than 40 years with one of the main actors making a return. BBC announced that John Cleese, who played Basil Fawlty, will be returning to write and star in the new series alongside his daughter Camilla Cleese.
Fawlty Towers, which featured on BBC2 in 1975 and 1979, followed the lives of Torquay hotelier Basil and his wife Sybil as they tried to keep their business and marriage afloat. The new Fawlty Towers series will explore how the dramatic and cynical Basil navigates the modern world.
Castle Rock Entertainment announced on February 8 it had closed a deal with Cleese to bring back the television series. The revival will also see Basil and a daughter he has just discovered is his, team up to run a boutique hotel.
The new series will see actor Rob Reiner, his wife and actress Michelle, director and producer Matthew George and Derrick Rossi act as executive producers.
Cleese said when he first met George "he offered an excellent idea" which led to "one of the best creative sessions I can remember. Camilla and I look forward enormously to expanding it into a series."
Director Matthew George said he was "obsessed with Fawlty Towers" and meeting Cleese and his daughter was "one of the "great thrills" of his life. Cleese is also one of the original members of the Monty Python comedy group.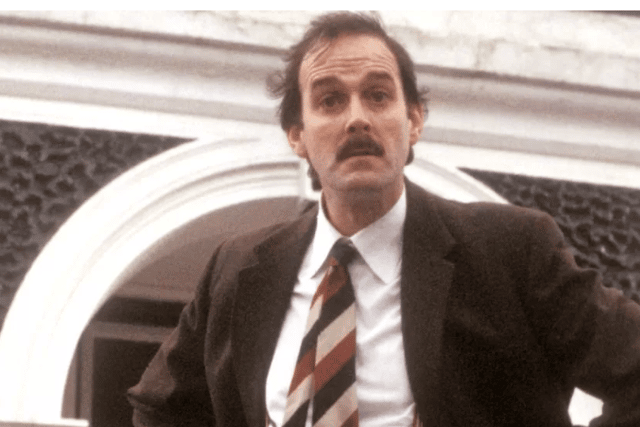 In 2019 Radio Times magazine named Fawlty Towers 'the greatest British sitcom of all time' by a panel of television experts.
Fawlty Towers - when will it return?
The BBC has not released a date that Fawlty Towers will return to screens but fans are advised to check the BBC website for updates.
Who is John Cleese
John Cleese is best known for co-founding the British comedy troupe Monty Python in 1969. The group were popular for creating and performing the sketch comedy series Monty Python's Flying Circus (1969–1974) which aired on the BBC.
In the mid-1970s, Cleese and his first wife Connie Booth co-wrote the sitcom Fawlty Towers, in which he starred as hotel owner Basil Fawlty, for which he won the 1980 British Academy Television Award for Best Entertainment Performance.
In 2000 the show topped the British Film Institute's list of the 100 Greatest British Television Programmes; and in a 2001 Channel 4 poll, Basil was ranked second on its list of the 100 Greatest TV Characters.
John Cleese is now set to make a return in the new series of Fawlty Towers alongside his daughter, Camilla Cleese.
Who is Camilla Cleese
Camilla Chloe Cleese was born January 24, 1984, and is the daughter of Monty Python and Fawlty Towers star, John Cleese. She is a former model and professional equestrian who has also formed a career in the entertainment industry. She is known for starring in @midnight  - an American late-night Internet-themed panel game show, The One Show and Bachelorette Weekend.