Fast X has been dominating the box office all over the world with millions of fans racing to the cinema to see Dominc Toretto (Vin Diesel) and his team take on their craziest villain yet. That's right, the familia is back and better than ever.
The Fast Saga is a record breaking franchise that brings movie and car loves together for the ultimate adrenaline filled experience on the big screen. The first movie was released over twenty years ago and has gone on to become a cult classic for lovers of tuner culture and fast cars.
The franchise centres around street racers turned DVD player thieves turned heist criminals turned US spies. It's called character development and we love to see it.
While the films boast an star-studded line-up of actors including Vin Diesel, Michelle Rodriguez, Ludacris as well as recent additions like Rita Moreno, Helen Mirren and Jason Mamoa. Many fans will watch the films with eagle eyes to see what exactly their favourite characters are driving.
The franchise has become known for having some of the craziest rides from Dom's iconic charger, to featuring one of only seven Lykan HyperSport to exist (proceeding to smash it through buildings in Dubai).
Not only does the film highlight some of the world's most luxurious rides, the producers take care in allocating cars that fit the characters perfectly, and Fast X has been no exception. This movie boasts an incredible line-up of cars including Jason Mamoa's character's lilac Impala.
So, which cars featured in the latest instalment of the Fast Saga? Here's a full list of them.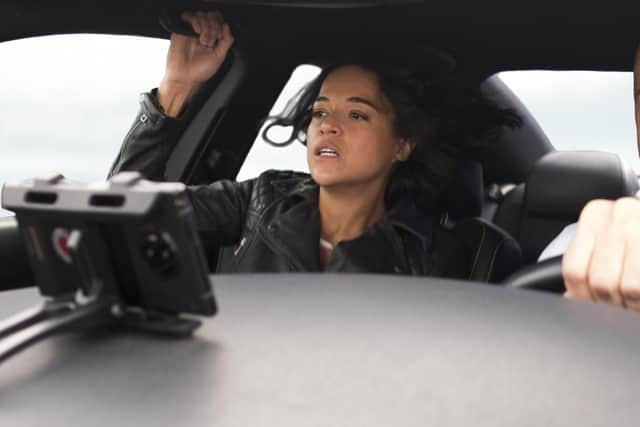 All the cars in Fast X
Here is a full list of the cars that feature in Fast X:
1970 Dodge Charger R/T
Lamborghini Gallardo
2023 Dodge Charger SRT Hellcat Redeye Widebody
Classic Chevrolet Impala
Datsun 240Z
1966 Ford Fairlane
Chevrolet El Camino
Alfa Romeo 159 Police Car
Porsche 911 GT3 RS (997)
Nissan Silvia
McLaren Senna
Alfa Romeo 2000 GT
Pagani Huayra Tricolore