Dry January: How your body changes over the month improving physical & mental health according to nutritionist
Tens of thousands of Brits are taking part in Dry January - with no booze for the month significantly improving your physical and mental health
Watch more of our videos on Shots! 
and live on Freeview channel 276
Visit Shots! now
The turn of the New Year sees millions of people begin their New Year's resolutions. This can be anything, but the most common resolutions are usually going to the gym, beginning a diet and more.
One New Year's resolution people now begin is known as 'Dry January'. Dry January is where people completely give up alcohol for the entire month of January, and is a very popular resolution.
This year marks the 10th anniversary of Dry January. Alcohol Change UK says that in 2022,  around 130,000 Brits took part in Dry January, a massive jump from 4,000 in 2013, the inaugural year of the challenge.
Countless studies have been conducted that prove excessive drinking can lead to serious problems such as heart failure, diabetes and more health problems. But, Dry January has a positive impact on your body.
On the Alcohol Change website, they say "Sleep better and have more energy, improve your mental health and concentration, look fabulous and get brighter skin, save money and feel an amazing sense of achievement."
And, just one month alcohol free can have an amazing impact - and here's how your body, and mind changes through the month according to a lead nutritionist, who spoke exclusively to The Sun.
Day 5 - 7
It's as early as day five when you will notice changes to your body. The nutritionist said that at around this point, people will begin to notice a reduction and puffiness in your skin and face.
A reduction in hangover symptoms that include nausea, headaches and tiredness will also fade. No alcohol for as little as a working week will make you feel more alert and energised, which can be affected by alcohol.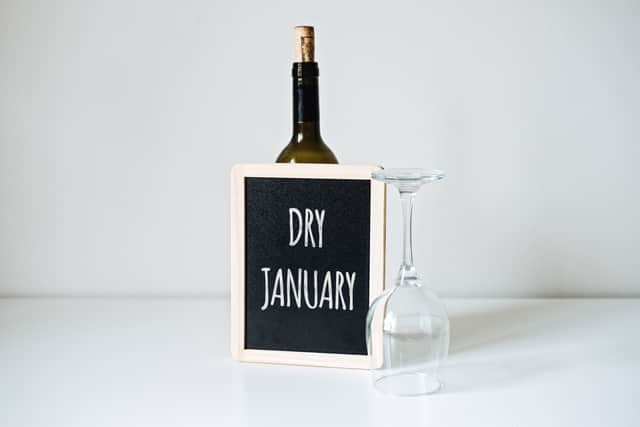 Day 8 - 14
As people enter the second week of Dry January, people should notice that sleep habits are improved, and people can enjoy a deeper and uninterrupted sleep. Alcohol can cause people to sleep lighter, and wake up without being properly rested.
Day 15
Surpassing the two week mark and reaching halfway in Dry January can have a great impact on your mental health. By reducing alcohol consumption, you might notice a shift in your mental wellbeing as you will feel more positive and less anxious.
Day 23 - 31
It's only towards the end of Dry January when you feel the physical benefits. The lead nutritionist says to The Sun that your body will benefit from a reduced risk of heart disease, stroke, liver disease and high blood pressure.