Disqualified driver, who lied to police, found guilty after boy, 5, crushed to death under wheels
Layton Darwood, five, was crushed to death by a trailer attached to a van driven by a disqualified driver, Darren Jacques in August 2020.
Watch more of our videos on Shots! 
and live on Freeview channel 276
Visit Shots! now
A five-year-old boy was crushed to death by a trailer attached to a van driven by a disqualified driver. Darren Jacques, 42, was found guilty for killing Layton Darwood in a collision in Newcastle in August 2020.
The incident took place when Layton was reportedly sent out by his family to buy sweets for a family picnic and had got into Jacque's trailer before he got caught and fell off under the wheels.
Jacques, from Penrith in Cumbria, was a subcontractor who had been given a Ford Transit tipper and trailer by his employer, despite being halfway through a 42-month ban imposed after he was convicted of drink driving.
Jacques, who was in the Fenham neighbourhood for work on August 24, stopped on Willow Avenue to buy a bottle of beer from a shop and began driving, seemingly unaware Layton, who had been in the shop at the same time, had climbed onto the trailer, before getting caught and falling from the vehicle.
Witnesses recounted the desperate attempts made to save Layton's life and administer CPR before paramedics arrived.
Telecoms data later recovered by police revealed contact between Jacques and his employer in the moments following the devastating collision where it was revealed he had been given details of another man to supply to police.
Jacques continued to lie about his identity for around two hours while doctors and paramedics attempted to save Layton's life nearby. But he later confessed to his identity when told to give his fingerprints. He was then arrested.
Sadly, later that night, Layton died in hospital as a result of his injuries.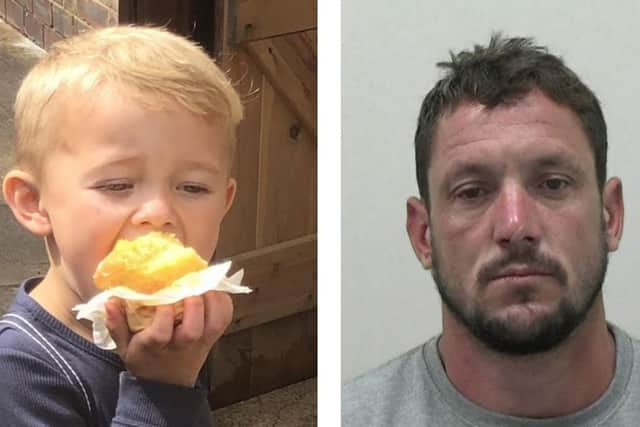 Jacque was subsequently charged with causing Layton's death and following a trial he was convicted of causing death by driving while disqualified. He is due to be sentenced on December 4.
"Although some sort of justice has been served today it's a very bitter sweet situation. It has taken a long, hard three years with many set-backs and challenges along the way.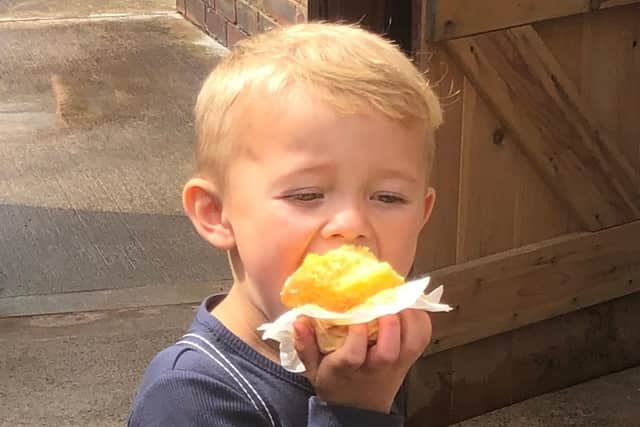 "If it had not been for the determination of my mam and Northumbria Police we would not be here today, seeing justice be served for Layton.
"A common saying among police is 'deeds not words' and in this case the deeds of Sergeant Ray Lowery, Sergeant Russ Surrey and PC Greg Huntley have well outweighed all the words ever spoken."
Speaking after the trial, the officer in charge of the case, Sergeant Russell Surrey of Northumbria Police said: "To say this case has been devastating would be a complete understatement as losing Layton has caused this family unimaginable pain and suffering no one should ever have to go through. I would like to praise the strength and resilience they have shown throughout the investigation and subsequent court proceedings.
"I really hope today can act as that first step towards the closure they deserve and help them move forward from this awful, tragic incident.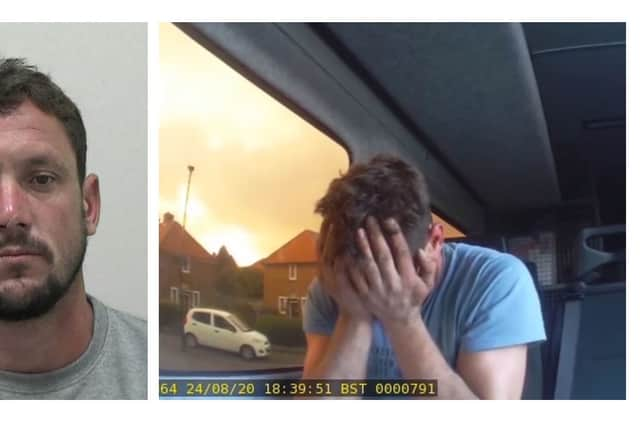 "I am pleased the jury saw through the excuses and lies told by Darren Jacques. Despite being banned from the roads he was brazenly driving in a work capacity and was even in charge of a large, heavy-duty vehicle which he wasn't trained or qualified to operate.
"Not only that, but instead of admitting what he did, Jacques supplied attending officers with the details of another person in an attempt to cover his tracks, but our road-side checks caught him in the act. He had plenty of opportunities to admit what he did, but instead has refused to accept his actions, repeatedly denying what he did and putting Layton's family through the anguish of a trial.
"Jacques' behaviour was completely unacceptable and I hope he can now reflect on the severity of his actions.
"This case has had a profound impact on everyone involved, including the officers and staff who have helped bring Jacques to justice, and it goes without saying that no one, especially a young child, should ever lose their life on our roads.
"We all have a responsibility to drive safely and in accordance with the law. Layton's death is a stark reminder that a momentary lapse of concentration, or failure to carry out the most basic of checks has the potential to destroy many lives."