Cost of Living: Half of young people in the UK fear they will never be able to afford to have children
The Prince's Trust 2023 youth index shows that half of young Brits worry they will never be financially secure enough to support having a family.
Watch more of our videos on Shots! 
and live on Freeview channel 276
Visit Shots! now
A new report has revealed that nearly half of all 16 to 25-year-olds in the UK fear they will never be able to earn enough money to support having children. The Prince's Trust charity released their 2023 youth index on Monday, saying the age group's happiness and confidence levels have reached record low levels in the survey's fourteen year history.
The biggest worry in the 16 to 25 age group is money and mental health with 57 percent of those surveyed said their greatest fear was the current cost of living crisis, and 34 percent said the looming recession is on top of their mind. Many feel like these factors will play a major part in their future goals and career aspirations.
More than two fifths, 46 percent, say that economic uncertainty makes them feel hopeless about their future. This number rises to 55 percent of those from poorer backgrounds, the survey shows.
Jonathan Townsend, UK Chief Executive of The Prince's Trust said: "Having already lived through one of the most turbulent times to be young, this year's Prince's Trust NatWest Youth Index is a warning sign that, post pandemic, young people's wellbeing has not recovered. It reveals that for this generation – the Class of Covid - economic uncertainty is having a profound impact on their wellbeing and confidence in achieving their aspirations in the future.
"Most concerningly, the report also suggests that these challenges are hitting young people from the most disadvantaged backgrounds hardest, with those who received free school meals or who are unemployed reporting consistently worse wellbeing in all aspects of life."
The Prince's Trust youth index polling started in 2008, during the global financial crisis, and the 2023 numbers show that young people's happiness and confidence with money is lower today than it was then. The survey also found that 35 percent of young people say worrying about money causes stress and depression, with the number rising to 39 percent in less affluent areas.
When polled about what their biggest life goals were, two thirds (64 percent) said economic security was on the top of their list. This was followed by having good mental health (43 percent) and having a family (36%).
The study clearly shows that money and economic security occupies the minds and mental health of young people and their future. 45 percent of those surveyed said they don't think they will ever earn enough money to be able to support having a family, rising to more than half (53 percent) of those from poorer backgrounds.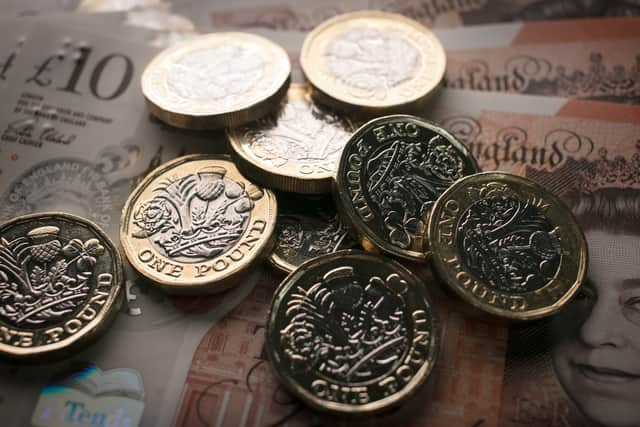 Jonathan Townsend said: "The findings show us that young people remain determined to achieve their goals in life, but that they require practical support to do so. Employers, government, charities and individuals must work together to provide a lifeline for those who need us most."