Charles Bronson to remain in prison after decision from parole board
Charles Bronson has been awaiting a decision from the Parole Board since his hearing on March 6 in central London
Watch more of our videos on Shots!
and live on Freeview channel 276
Visit Shots! now
Charles Bronson will remain in prison after his latest hearing with the Parole Board. The prisoner, who changed his surname to Salvador in 2014, had his parole hearing on March 6 at the Royal Courts of Justice in central London.
The Parole Board said in a document detailing the decision: "After considering the circumstances of his offending, the progress that Mr Salvador has made while in custody and the evidence presented at the hearings, the panel was not satisfied that Mr Salvador was suitable for release. Nor did the panel recommend to the Secretary of State that he should be transferred to an open prison."
Bronson's parole hearing was the second hearing in British legal history to be held in public, and said in a Channel 4 documentary ahead of the hearing that he could "smell and taste freedom". The 70-year-old has spent most of the last 48 years behind bars apart from two brief stints of freedom on which he broke parole.
Born Michael Gordon Peterson in Luton, Bedfordshire in 1952 to Eira and Joe Peterson, and later moved to Ellesmere Port in Cheshire, where he started getting in trouble. Bronson ended up in court for the first time as a young teenager for stealing after being part of a gang of robbers, and his first stint of custody came after he was remanded for smashing up parked cars.
In 1974, Bronson was sentenced to seven years in prison after an armed robbery, and ended up in Walton Jail in Liverpool for a short while before being transferred to Hull for attacking two inmates. But after once again attacking a fellow inmate, this time with a glass jug, he was moved to Armley Jail in Leeds.
His reputation for attacking fellow prisoners as well as staff led to him being moved around different prisons, and he spent long periods of time in solitary confinement. After attempting suicide and attacking another inmate, he was detained under the Mental Health Act and spent time at Broadmoor and Rampton high security prisons.
After being released in 1987, he ventured into bare knuckle boxing, and changed his name to Charles Bronson after the American actor. On New Year's Day in 1988, Bronson robbed a jewellery store and stole a ring for his then girlfriend, and ended up back in prison on a seven year sentence.
Once again tasting freedom in November 1992, he was arrested 53 days later on robbery conspiracy, and has since spent his life behind prison bars. In 2009, he was refused a parole hearing.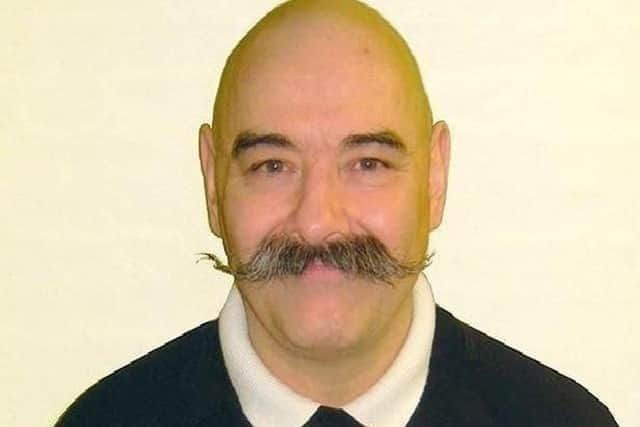 His life inspired the 2008 crime drama 'Bronson' starring Tom Hardy as the notorious prisoner. A Channel 4 documentary, 'Bronson: Fit to Be Free?' aired earlier this year in which he speaks to the camera for the first time in 30 years leading up to his parole hearing.