Caversham Primary: Ofsted defends school inspections amid backlash over headteacher's death
Ofsted chief inspector Amanda Spielman said school inspections should continue to raise standards in schools.
Watch more of our videos on Shots! 
and live on Freeview channel 276
Visit Shots! now
Ofsted has defended school inspections despite the backlash it received following the death of Caversham Primary headteacher Ruth Perry. Describing her death as "tragedy", the head of Ofsted said stopping school inspections would not be in the best interests of children, after calls from unions for them to be paused.
The education watchdog chief inspector, Amanda Spielman said while the debate around reforming inspections to take away grades was "legitimate", she insisted checks aimed to raise standards in schools should continue.
This comes after three unions representing teachers and headteachers urged Ofsted to put inspections on hold this week following Perry's death. The 53-year-old took her own life in January after learning her school would be downgraded to the lowest possible rating from 'Outstanding'.
In a statement released by LBC, Spielman said she was "deeply sorry" for the loss by Perry's family, friends and community, but defended the value of inspections due to the checks they provide on behaviour, teaching and pupil care.
She said: "The sad news about Ruth has led to an understandable outpouring of grief and anger from many people in education. There have been suggestions about refusing to cooperate with inspections, and union calls to halt them entirely.
"Our aim is to raise standards so that all children get a great education. It is an aim we share with every teacher in every school. Inspection plays an important part. Among other things, it looks at what children are being taught, assesses how well behaviour is being taught and managed, and checks that teachers know what to do if children are being abused or harmed.
"We help parents understand how their children's school is doing and we help schools understand their strengths and areas of improvement. It's important for that work to continue."
Unions representing school leaders have previously called on the watchdog to take further actions to reduce the pressure, which they deemed to be "intolerable."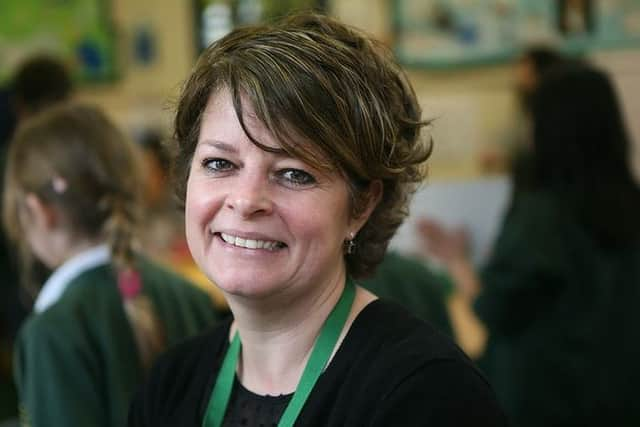 Paul Whiteman, general secretary of the National of Head Teachers said: "School leaders want to see tangible actions being taken to reduce the intolerable pressure that the current inspection regime places on everyone in schools, and they want to see those actions now."
The Association of School and College Leaders also called on Ofsted to pause inspections rather than stop them entirely. Schools have since been removing logos and references to Ofsted ratings from their websites in solidarity with Perry.
Headteachers also said they planned to stage peaceful protests when Ofsted inspections take place, including wearing black clothing and armbands, and displaying photographs of Perry in their schools.