Bibby Stockholm: Man, 36, who previously lived on migrant barge says 'it's no place for asylum seekers'
A man who previously lived on the Bibby Stockholm migrant barge has claimed "it's no place for asylum seekers"
Watch more of our videos on Shots! 
and live on Freeview channel 276
Visit Shots! now
Ruairi Kelly lived on the "cramped" and "claustrophobic" Bibby Stockholm barge when it was docked in Lerwick in Shetland in 2013 and 2014. The 36-year-old was working on the construction on the Shetland Gas Plant at the time and the barge was used to house workers.
Bibby Stockholm, which is docked in Portland Port, Dorset, is now being used to house asylum seekers. Up to 500 men will be housed on board the three-storey vessel rather than being housed in hotels.
Ruairi, an SNP councillor in Glasgow, said that although the accommodation "did the job" for workers after their shifts, he was shocked to hear it would be used for longer-term stays.
He said: "When I was there the accommodation wasn't that bad for those particular circumstances. I was there on and off for six months to a year. We'd do 21 days on the job and then a week back home.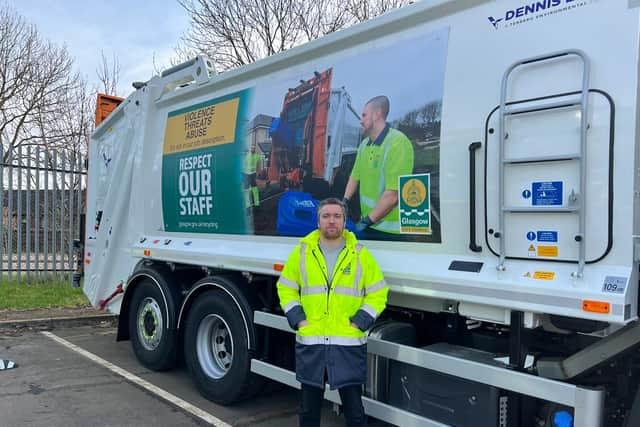 "The barge is now going to house double the amount of people that we had on there. And these people are there indefinitely as it can take years for their applications to come through.
"The rooms are definitely not suitable for multiple people. It'll be bunkbeds living on top of one another. If that was your life indefinitely it would be extremely stressful."
During his time on the barge, Ruairi would only spend eight hours there before heading back to his next shift.The 36-year-old added the accommodation felt like a ship complete with "small rooms and cramped corridors with low ceilings".
Ruairi also believes such living conditions could "stress out" asylum seekers and increase anti-social behaviour. He said: "When I lived on there we have half as many people on the barge compared to now and we were there for shorter rotations.
"We were off for most of the day working which helped. We didn't have to spend lots of times in the claustrophobic rooms. Having people in these places will exacerbate mental health issues. Even if asylum seekers are let out into the town, they won't have any money to spend or be allowed to get jobs,
"That coupled with the already stressful circumstances and unfamiliar setting will contribute to poor mental health."
The councillor believes that if applications should be dealt with more promptly by the Home Office to reduce lengths of stays. He added: "A better option would to first of all not have a terrible immigration policy.
"We need to build more houses and ease the housing shortage in the UK. We also need a more efficient Home Office that can deal with these cases in a more timely fashion so people aren't stuck there indefinitely."