Airlines in UK not fined 'despite breaking laws' in the past 20 years, say Which?
Airlines operating in the UK have not been fined or penalised in the past 20 years for breaking various laws, Which? said.
Watch more of our videos on Shots! 
and live on Freeview channel 276
Visit Shots! now
Law-breaking airlines operating in the UK have not been fined or had any financial penalty imposed on them in the past 20 years, a consumer group has said. Which? said this is despite evidence that hundreds of thousands of passengers had to go to court to fight for refunds and compensation after flight cancellations and delays.
According to Which?, the Civil Aviation Authority (CAA) "should be doing more" to seek legal action against the errant carriers and "urgently needs stronger enforcement powers." The CAA was given the authority to apply to courts for enforcement orders against airlines in June 2003, but has only used this authority once against a large carrier, according to Which?
In one case, Ryanair avoided penalty after a three-year court battle by agreeing to compensate passengers for flights cancelled due to a pilot strike. It said passengers have often been subjected to unfair and, in some circumstances, illegal treatment.
It said: "The CAA) regulates airlines in the UK - but it has no power to directly fine them. Instead, when an airline repeatedly breaks the law, the CAA can use its regulatory powers to apply to the courts for an enforcement order to force the airline to comply. If the airline continues to refuse, the court process can potentially end in an airline paying a fine."
Which? said British Airways was fined 1.1 million US dollars (£900,000) earlier this month by the US Department of Transportation (DOT) for delays in giving refunds for flights to and from the country that were cancelled during the coronavirus outbreak. The DOT said that it took action after receiving over 1,200 complaints.
The lack of similar action in the UK, where many more passengers had delays in receiving compensation from the airline, is an "embarrassing indictment of weak passenger protections," according to Which?
According to the consumer organisation's data, more than 24,000 compensation complaints regarding airlines were filed with the CAA and the UK's two alternative dispute resolution organisations in 2020.
In the UK, airlines are obligated to offer refunds for cancelled flights within seven days, but many customers were forced to wait several months during the height of the virus crisis.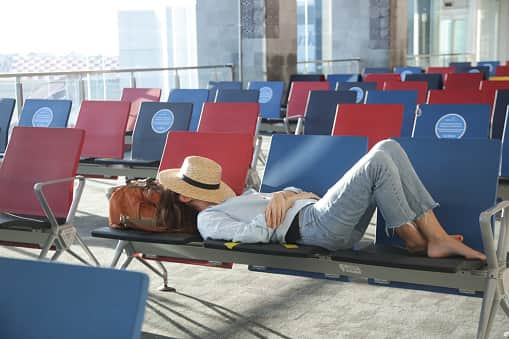 Which? has repeatedly reported airlines to the Civil Aviation Authority (CAA).
It said: "In April 2022 we wrote to the CAA about British Airways failing to reroute passengers, after the carrier cancelled their flight. We did the same in June 2022 about easyJet. Again, we are not aware of any action being taken against them.
"In March 2023, we reported our concerns about Wizz Air to the CAA, after discovering that it had over £2 million worth of County Court Judgments, still listed as 'outstanding'. It too has faced no action.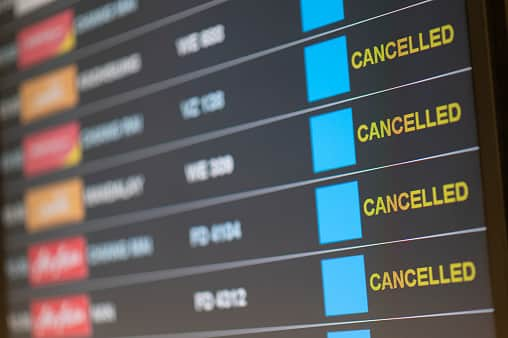 "In 2020 Which? received more than 14,000 complaints in just under six weeks from passengers saying they were struggling to get refunds for cancelled flights, with Ryanair the subject of 44% of the complaints.
"We passed this evidence to the CAA,  but it only requested a commitment from airlines that they would begin to refund passengers in line with the law. No enforcement action was taken."
Meanwhile, Which? said authorities in the United States and Europe have been much tougher in their defence of consumer rights. The US Transportation Department recently hit British Airways with a $1.1 million fine, saying it had failed to pay timely refunds in 2020.
In 2021 Italian regulators fined Ryanair €4.2 million and easyJet €2.8 million for failure to pay prompt refunds during the pandemic. EasyJet told us that it is appealing the Italian authorities' ruling on the basis that 'we always complied with applicable legislation.'
Many other regulators, including those in Canada, Greece and Germany also fined airlines they found in breach of the EC261 regulation that provides passengers with the right to refunds and compensation after cancellations and delays.