A new track has been created by DJ Eats Everything - using sounds from electric motorsports
DJ and producer Eats Everything has shared his latest 'brake-beat' track - made from the sounds of electric motorsport.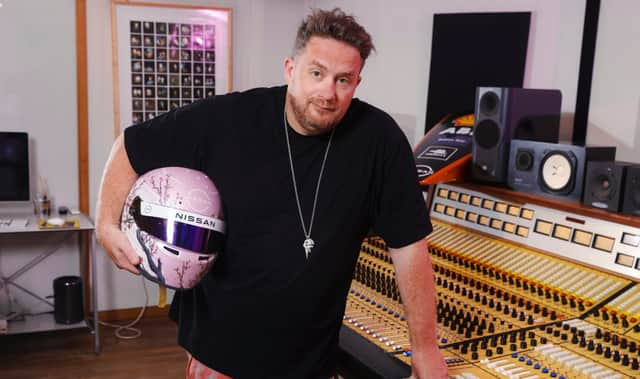 The track, titled 'Feeel', uses sounds from a top team's garage, from the pitlane, audio from team radio and a Nissan Gen 3 Formula E race car. 
The sounds were collected at the Monaco E-Prix in May and mixed at Eats Everything's studio, with the track also including sounds from Nissan's electric passenger cars.
It comes after research from the car brand found 76 per cent of Brits feel the vehicle sound in motorsport is important to the overall experience of a race or event.
While one in five also claim hearing is the sense that stimulates them the most, with 49 per cent of motorsports fans believing background music enhances the atmosphere of a race.
In a behind-the-scenes video, Eats Everything explains how the partnership came about, and the inspiration behind 'Feeel.'
He said: "I believe the sound of Formula E is quite musical.
"It's a very off-key chord which when played in a melody doesn't work but as a sound feels like it's constantly going up like a shepard tone or the doppler effect – it's an audio illusion basically.
"What's really interesting for me is that this is a bit different compared to what I normally do.
"I make breakbeat a lot but don't release much of it. For me it's a passion project and hopefully it will lead me to put out more of this genre because people will think 'oh it's alright you can do this'.
"Here's something you might not know, ichi-ni-san, which you can hear when the tune hits its most dramatic moment, is 1-2-3 in Japanese. Nissan always competes with number 23 (ni-san) in motorsports and Ichi is the name of my cat, so it was a match made in heaven."
The research of 2,000 adults – half of which were motorsports fans – also found when it comes to the sound of motorsports, 36 per cent said it gives them the 'feel' of the event.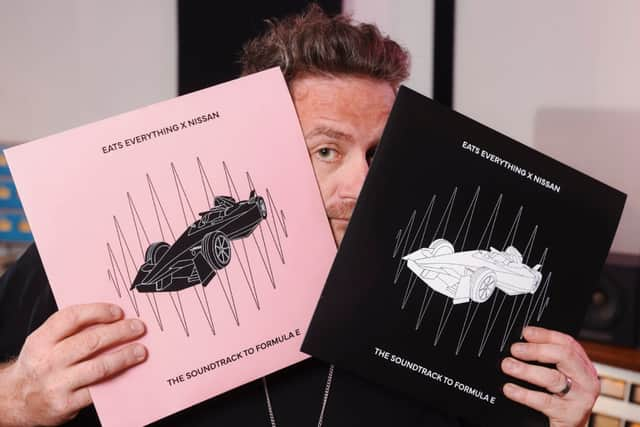 The exciting sounds from The Tracks
However, the thing fans love most about racing is a heated rivalry between fans and drivers(25 per cent), and watching their favourite drivers compete (20 per cent).
Tommaso Volpe, managing director and team principal, Nissan Formula E Team, said: "One of the surprising things when people first experience Formula E, is how distinctive but still exciting the sound of the cars is.
"It may be different from the typical noise that people have come to expect from more traditional motorsport series but, precisely for this reason, this characteristic sound makes it more unique and recognisable.
"Eats Everything was perfect for bringing the sound of Formula E to life, because he is so versatile and isn't afraid to jump between genres and innovate.
"We needed someone who could capture the true sound and feeling of the sport, and that's just what he has delivered."
Discussing his process for producing music, Eats Everything - whose off-stage name is Daniel Pearce said: "What inspired me for the track was the visuals, seeing the whole Nissan Formula E Team work together in the garage, hearing the communications through the radios and all the other steps in between made me want to create a track which felt like a constant build up.
"The great thing about Formula E coming to London is that it's one of the greatest cities on the planet.
"It being in such a central place, going in and around London ExCeL makes it more exciting, where anyone can watch it - it's going to be amazing."